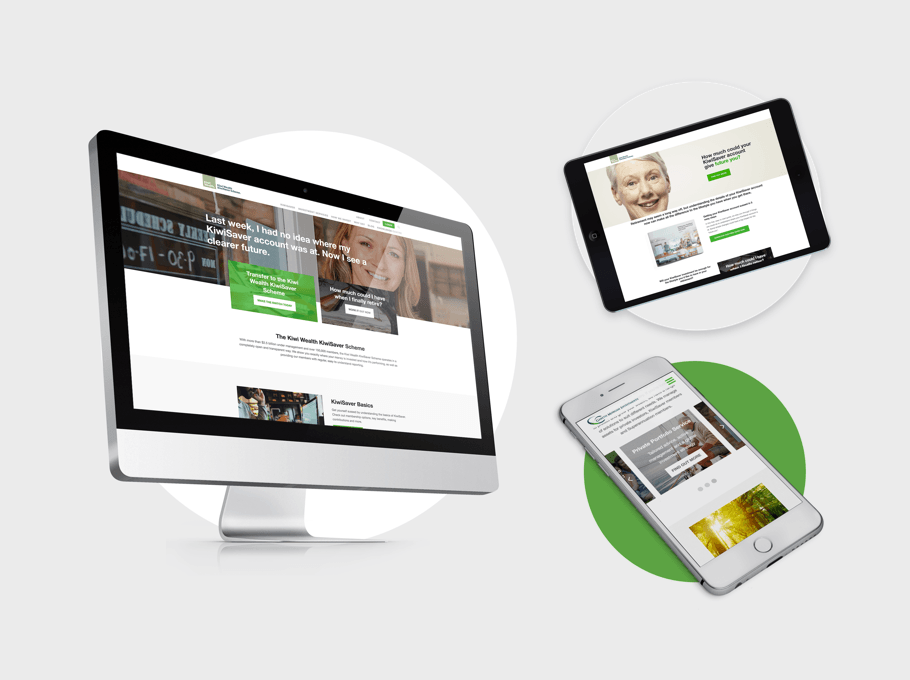 The client was struggling with traditional tactical marketing campaigns to generate leads in the highly competitive Financial Services market - and the results were falling well short of targets. The marketing team approached Engaging Partners to find a better way to get its message to the right audiences.
We introduced the concept of Inbound Marketing for the service line that needed the most help and the result revolutionised the future of marketing at Kiwi Wealth. With the initial, text-book content marketing campaign underway, the leads started rolling in. In fact, the number and quality of leads and MQLs generated became problematic for the advisor team to service, so promotional activity had to be paused and MQL criteria tightened to enable the business to service their leads.
Today, the company has fully embraced Inbound Marketing as the way of the future, and has rolled out premium content and sophisticated lead nurture programmes for all service lines, winning numerous industry awards for the business.
The programme also included the development of a new HubSpot CMS website using the Engaging Partners Growth Driven Design approach. The site was integrated with an inhouse online application tool and several online assessment tools ensuring a single view of the customer, and allowing a degree of customer 'self service' previously not possible.
Read more about the phenomenal success of GMI's Inbound Marketing programme.