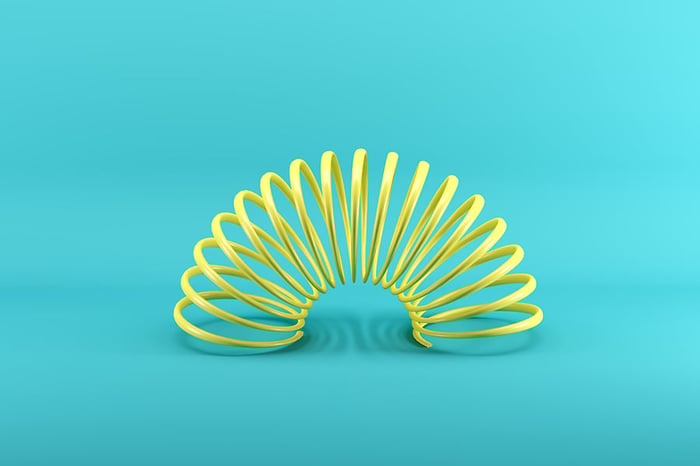 Inbound marketing is becoming a vital part of any successful marketing strategy, but proving the ROI of these strategies is still a major challenge. One crucial way of proving inbound marketing's effectiveness is the number of lead conversions generated from what you do. So this brings us to the question - what can you do if your inbound marketing is failing to convert?
In this blog, we look at why an inbound marketing strategy could be failing to convert leads, or failing to perform as well as hoped and most importantly, what can be done to improve things.
Are you targeting your most valuable customers?
In order to target your most valuable customers, you first need to know who they are – their wants, needs, and decision drivers. This is where buyer's personas come in.
Buyer personas are a generalised summary of your ideal customers – described by their life stage and style, their priorities and their concerns. Having a persona-led strategy is the key to your Inbound Marketing success, as by understanding these personas (your ideal customers) you will be able to design content that actually addresses their pain points, engages them and helps to convert them into leads. In any case, your personas should play a huge role in determining who you target.
Looking to create your own buyer personas? Our free, customisable buyer persona template can help you quickly and easily collate your research and develop sound buyer personas. With this template you'll learn best practices for buyer persona research and create professional formatted buyer personas which you can share across your team.
Show them how good you are!
Are you sharing your success stories on your website? If you have great stories to tell, particularly ones that demonstrate the values your personas identify with, you should definitely be sharing these. Getting these successes seen through case studies or blogs is a great way to demonstrate the type of things that your business can do, and the results you're capable of.
A great place to land
Having high quality landing pages is vital. If you're sending potential customers in the wrong direction, you're missing a perfect opportunity for lead conversion. Once your customer lands on your page, you need to keep them there. To encourage this, it's best to minimise distractions- take away all temptations, including the navigation bar and links back to your main site. With nowhere else to go, action is practically unavoidable. Find out more about optimising your landing pages in our blog "Where are you landing."
Promotion is key
Simply posting content onto your site and leaving it at that won't draw in the conversions. The real story is much more complicated than that. Promoting your hard-work should be half of your content strategy! Whether you're promoting via social media, email or EDMs, getting your message out to your target audiences is everything. If you don't already, now is the time to adjust your strategy to include a promotion schedule, or to take the time to review your existing one.
Does your content match your conversion goals?
Your content should reflect the goal of your inbound marketing strategy – whether you're looking for a quick conversion, or aiming to nurture a potential lead, your content should be designed around this focus. When someone is reading your content, the action you are directing them to take should feel natural, and like it is the next logical step.
Right place, right time
Are you pushing your content at your lead at the wrong stage of their buyer's journey? There are three defined stages in the journey: the awareness, the consideration, and the purchase stages. Your content should be different in angle at each stage of this journey.
At the awareness stage, you need to aim your content at addressing your persona's pain points, and essentially giving an answer to a problem. It's the perfect time for blog posts and eBooks. In the consideration stage, case studies, videos, and product demos are great options to help your buyer weigh up their possibilities. And in the purchase stage, offers like a free trial or a consultation can help your persona make a decision, and close the sale.
In a nutshell, proving ROI in marketing has always been a challenge. And often, lead conversion is a key way of measuring the effectiveness of your marketing. If lead conversion is an issue, then it's time to take a look at your strategy and make some changes!
For more content marketing tips and tricks, download our free eBook "How to double your lead generation in 30 days!"