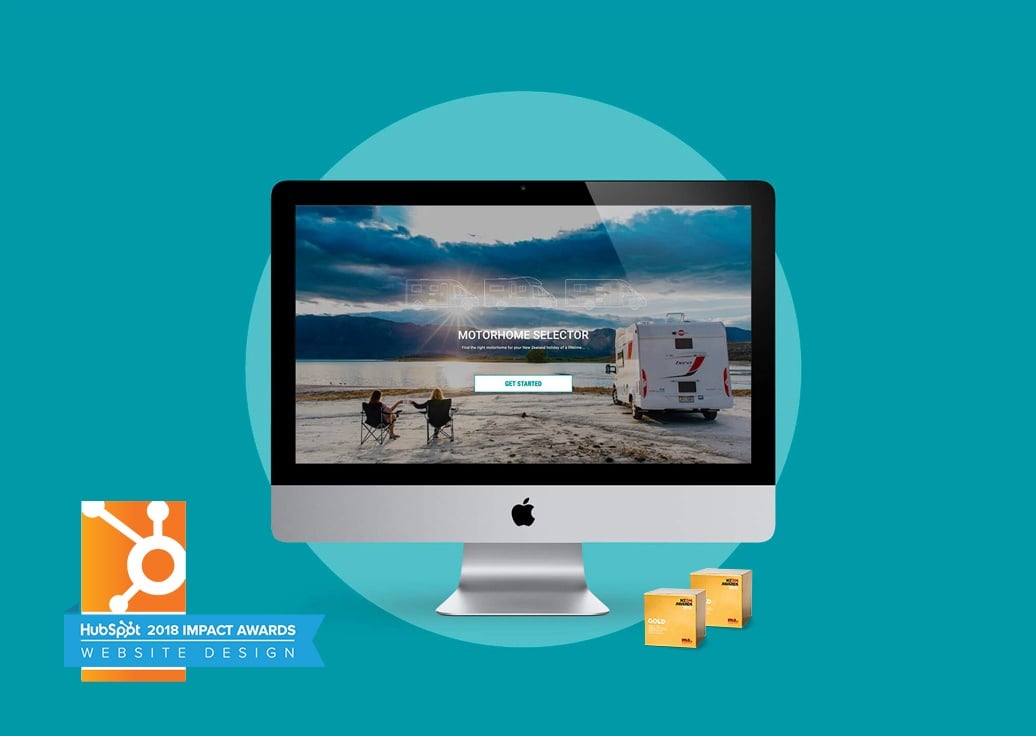 Here at Engaging Partners, we like to celebrate our wins - whether it's the ringing of the office's ceremonial bell when content goes live, or sharing our latest updates on our blog. Today, we've just secured yet another industry award, so we're doing both. (Insert the sound of a bell ringing in the distance).
We're proud to announce that we're the sole winner of a quarterly 2018 HubSpot's Impact Award for Website Design as well as an Inbound Growth Award for all of the Asia Pacific region. These awards honour agencies who have done outstanding work with their client's inbound marketing programmes. First, we'd like to shout out our awesome team who has put in countless hours of creative energy towards this work. And next, we have to say, we couldn't have earned these awards without our clients - thank you for entrusting us with your marketing!
And now, without further ado, we'd like to tell you a little bit about the work that led to these wins...
HubSpot Website Design Impact Award - Wilderness Motorhome
The Website Design Award honours an agency who has taken their client's website to the next level. We were able to do this with Wilderness Motorhomes - a submission that received 85 out of a possible 100 points!

Wilderness Motorhomes needed assistance leveraging their investment in marketing automation (HubSpot). They were trying to connect with the right customer, but the right customer was from an international market. Attracting them was proving to be difficult and expensive for Wilderness. They decided to cut their Adwords spend entirely, and embarked on a content marketing journey with us.

The results? Our team invented a new way for holiday-planners to evaluate and select the perfect motorhome for their 'trip of a lifetime'. This interactive webpage allows personas to select the right vehicle and connect to purchase in a very insightful and educational way. And, the Wilderness Motorhome Selector has changed the way people compare and select a motorhome for their New Zealand holiday. The tool itself is wicked to play with, but the results smashed targets delivering 872 highly qualified leads during our entry results period.

Read the full story in our blog!



HubSpot Inbound Growth Impact Award - FrameCad
1,314%. That's how much we helped our client, FRAMECAD, smash their sales target. The Inbound Growth Award celebrates agencies' inbound marketing success by highlighting a client's rapid growth with inbound marketing practices. This work earned our submission 90 out of a possible 100 points.

In case you aren't familiar with this innovative construction solutions company, allow us to introduce you. FRAMECAD is the world leader in Cold Formed Steel (CFS) and CFS software. They've engineered a building system that's faster and more cost-effective than traditional building methods.

Because they're revolutionising construction, we thought we'd help revolutionise their sales leads. When FRAMECAD came to us, they were already hugely successful, but they were only relying on traditional sales methods to engage a range of target customers. This meant we had to find a way to supplement their existing (and highly customised) CRM with HubSpot, and get traditional engineering sales to start engaging with digital platforms to attract the right audiences.

This challenge presented us with an opportunity to try a new Inbound Marketing Strategy - and it paid off. With a new 'always-on' lead generation strategy, we helped complement and the existing sales ecosystem. Plus, with the power of new HubSpot marketing automation technology, we were able to bring their marketing programme above and beyond.

Read the full story in our blog!

If you'd like to join the winning crowd, then let's talk. We'd love to discuss how we can take your digital strategy from where it is today into a programme that delivers results for your organisation... and perhaps, one or two awards :)