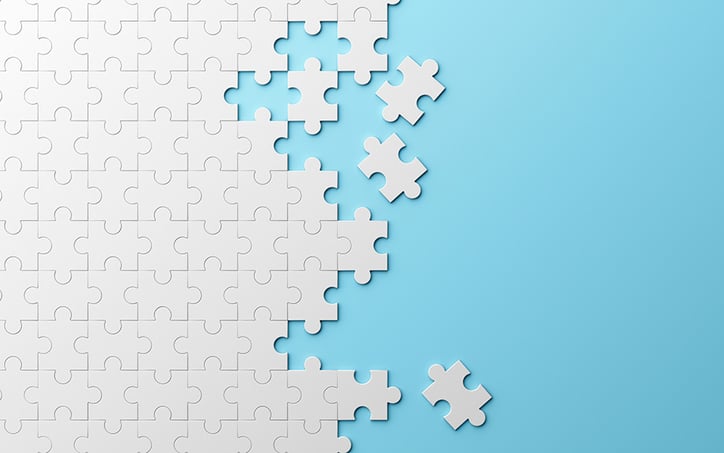 If you're asking yourself this question, chances are you've experienced a 'hands in the head moment', staring at the poor analytics of a piece of content you've put your heart and soul into (and may have spent a small-fortune creating).
The question of why great content just isn't working is a common one. And as professional content creators, we understand the job of creating content that really resonates with your target audience is not an easy task.
In this blog, we'll share some tips to help you get your content right and get results.
Tip #1: Deeply appreciate who you're producing the content for
Having a deep appreciation of your buyer personas will enable you to position your content to address their pain points and goals. Understanding this and where they're at in their buyer's journey will ensure you focus your content on what really matters to them. Help them solve their problems.
Not sure how to create buyer personas? Download our free buyer persona template here.
Tip #2: Know what you want to be known for



This is probably the most important thing to take away from this blog. Before anyone starts work on a piece of content, check you have a strategy in place that defines what key content topics you want to own in Search. This process considers the pain points of your target personas (see Tip #1) and the value proposition of your business, to identify content 'sweet spots'. Here at Engaging Partners, we call this a Content Strategy.
Tip #3: Pay a bit to distribute your content wisely
Unfortunately, today, solely relying on organic reach just doesn't cut it. To get a decent number of new eyeballs on your content, you've got to pay for it. Most social media platforms have figured out that businesses are desperate to get their content in front of their users - so they have now significantly limited the reach we used to get with organic social posts. The good news is techniques such as Facebook Lead Ads, LinkedIn Ads, Outbrain (native) advertising and sponsored content are affordable paid media techniques to get your content in front of the right social media users. Gone are the days of blindly throwing money at banner campaigns or Google Adwords to beat off the competition. You can now create highly targeted effective social paid media campaigns that offer a far greater ROI than traditional digital media channels.
Tip #4: Let marketing automation do the (smart) work for you
With the right marketing automation platform in place, you can set up sophisticated processes to take the hard work out of producing and managing content campaigns. You also get end-to-end insights about specifically what is working, and what is not. More often than not, there's nothing wrong with your content - but perhaps your paid media isn't well optimised, or your blogs aren't hitting the mark. And with the science of marketing automation behind your content, you get real data on your personas' behaviours and interactions - what do or don't they engage with? You can then feed these learnings back into the development of future content to better serve the needs of your personas.
At the end of the day, getting your content working is both an art and a science - a combination of good strategy that drives the creation of compelling content for your ideal personas, and smart marketing automation technology that provides insights and drives success.
Check out more ways to effectively get your content working for you in our Guide to Marketing Automation.