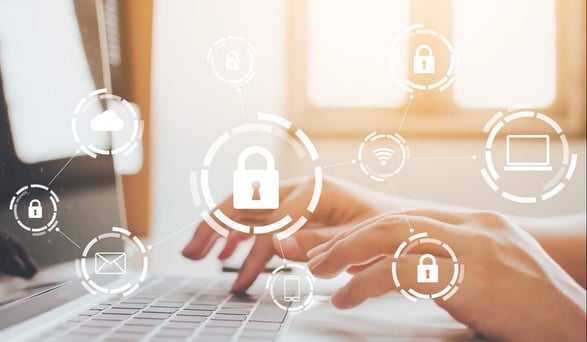 As a marketer or business owner juggling a million and one priorities, it's hard to know which updates from the tech world need your attention. This is one of them. Google Chrome has recently released an update that will have dire consequences for your business if left unaddressed. In this blog, we explain the new 'HTTPS-Only Mode' update, what it means for users, and, importantly, for your site's performance.
There are times when you can leave website technical updates to your developers or agency to take care of. But there are also times when the business impacts of such updates are very important; you need to check-in and ask questions. The new Google Chrome 'HTTPS-Only Mode' update is one such time. If your website is already on HTTPS - relax, you're OK. But if it's not, read on to understand why being on an HTTPS domain (or URL) is so significant for digital marketing and what the impacts will be if this is not addressed ASAP.
How secure is your website, really? Run your URL through our Website Grader tool and find out now.
HTTP and HTTPS. What's the difference?
The Hypertext Transfer Protocol (HTTP) is the fundamental protocol through which web users and websites communicate and interact with one another. However, data transferred in this protocol is unprotected and often found at the discerning hands of attackers that can view and even steal it.
On the other hand, the HTTPS protocol fixes this security issue by encrypting the connection between the website and your browser. It is essentially the secure version of HTTP.
What is HTTPS-Only Mode?
As one of the biggest advocates for secure internet connections, it's no surprise Google Chrome has ramped up its services to users by offering an 'HTTPS-Only Mode'.
The HTTPS-Only Mode will ensure web connections are secure where possible. Google Chrome will not establish any insecure connections without your permission and will enhance privacy online by developing safe links between users and websites.
This new mode will upgrade all unencrypted HTTP connections to encrypted HTTPS alternatives where possible and explicitly label older HTTP websites as 'Not Secure' in Chrome browsers.
How do users turn it on?
The HTTPS-Only Mode is an optional feature users can activate in Google's settings. If you turn the toggle on, all HTTP versions will be upgraded to HTTPS versions where available. If an HTTPS version of a site is not available, Google will show an interstitial warning page before the page reverts back to HTTP.
The impact on website owners:
Good news for web users, you can think of HTTPS-Only Mode as a James Bond for your data. It will ensure every single internet connection is encrypted and safe to help pry off the bad guys from eavesdropping, forging information, and tampering with data.
But, if you're responsible for your company website and it's still an HTTP website, it's bad news. Google Chrome will warn users browsing in HTTPS-Only Mode from entering your site, so you'll lose a lot of traffic.
Find out if there's a security issue with your website and run your URL through our Website Grader tool.
HubSpot and HTTPS
If your website is built and hosted on HubSpot's CMS Hub, then you're OK. HubSpot issues a standard SSL certificate 'out of the box' to create greater trust between your brand and website visitors, and increase your Google ranking.
If your website is NOT on HubSpot CMS and you're still on HTTP with your old site, it is vital that you upgrade your site now. Talk to your developer, your agency - or us - now!
No time for a redesign?
We offer a HubSpot website migration service, so you can quickly move your existing website across to HubSpot, and worry about design and content improvements later. We'd love to help improve your website's performance.