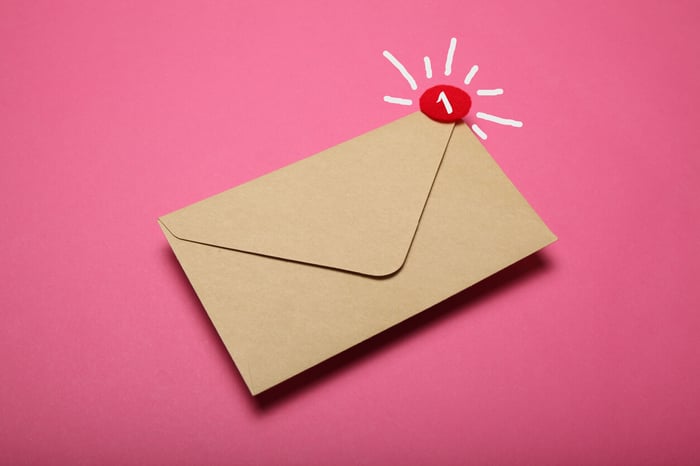 Email is back – and sexier than ever. Always a solid performer, a well executed email marketing programme has, in recent years, been pushed aside by its 'cooler' social media counterparts.
But with Content Marketing in the house, email is back in the bedroom - so be ready for some new moves. Armed with a persona-centric view of your marketing database, a good content marketing platform and a few new tricks, you'll be swinging from the chandeliers in no time (that is, driving more sales leads for your business!).
Here's some ideas and tips to get the most out of your email marketing as part of a considered Content Marketing strategy. But first some facts:
Fact. Business people are overwhelmed with an unprecedented amount of email and notifications. The average office worker receives around 121 emails each day. And, we're constantly bombarded with notifications - email, voicemail, text and social media - from people both inside and outside our organisations. We barely have time to keep up with the essentials, so anything unnecessary that asks for more of our limited bandwidth is deleted or ignored.
Another Fact. Marketers already know that to cut through the noise, their messaging needs to stand out from the sea of competitors by being more thought-provoking, more relevant and more valuable than the rest. But this is SO much easier said than done.The answer? Turn your email marketing on its head. Lead with a persona-first Content Marketing strategy. Then blend a little science (follow the facts) with a little art (that means get creative folks!). Instantly you'll find a new focus for your email marketing comms, nurturing people through their buyers journey and generating more sales leads for your business.
Follow the facts. Here's some very interesting ones to get you started
While most emails are sent during the work week, HubSpot's "Science of Email 2014" study showed that open rates rise dramatically on the weekends.

In addition, shorter emails (between 300 and 500 characters) achieve the highest click through rates.

There was a similar trend in subject line length – emails with subject lines 30 characters or less are more likely to be opened than emails with longer headers.
Apply Content Marketing 101 and segment your marketing database by personas
Turn your email marketing on its head by considering your subscribers from the view of your target personas, as opposed to segments based on rational things like role, title, industry etc.

If you have a good email marketing database, segment it by buyer personas so that you can dynamically generate relevant email content and calls-to-action based on their stage in the buyers journey.

Better still, if you have a platform in place like HubSpot, you can track interactions with CTAs and content then dynamically display relevant content using workflows and smart CTAs.
Get creative with CTA's
Once opened, your objective should be to convert that subscriber on to the next stage in their buyer's journey.

This is where calls-to-action come in and drive readers on to deeper content sitting on your website or landing page.

Calls-to-action can often be the only purpose of the email, purely designed to get readers to take action. A good call-to-action should be persuasive and compelling. It should also be more descriptive than "click here". It needs to be sufficiently explanatory, clearly show the benefit of taking the action, and directly related to the 'offer'.
And email marketing can also be used for new lead generation
The first step to email lead generation is to make sure you have happy subscribers that enjoy receiving emails from you.
Focus on an opt-in strategy. If you're buying email lists and spamming your prospects, no one will want to share your email with others. They will only want to unsubscribe!

Send people valuable offers. If you send really interesting or valued offers - whether it's downloads, discounts or educational content - people will more likely share your emails with their friends or colleagues.

Give people the tools to share. Don't forget to add a "Forward to a Friend" link or social media sharing buttons within each email so people are encouraged to pass it on.
Want to get Sexy back into your email marketing programme? Please get in touch with us today to talk about how Content Marketing can get things hot again.