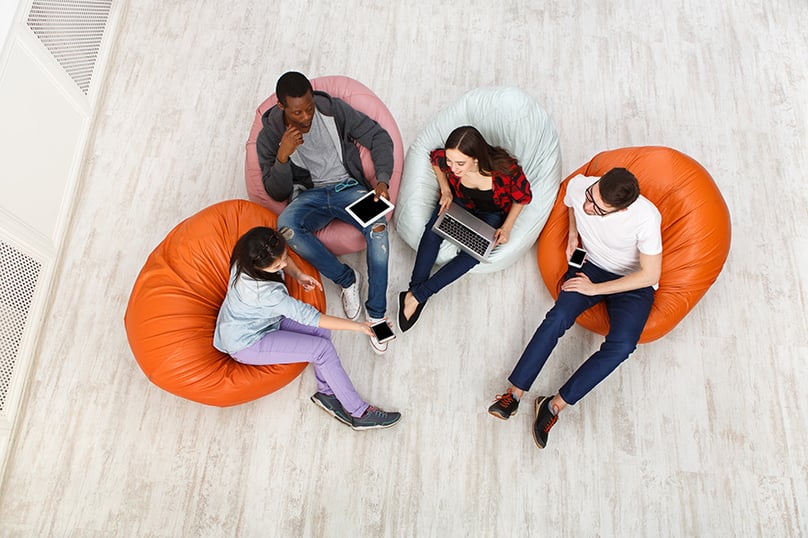 Sales enablement is just that. Enabling your sales (and marketing) teams to, well, sell! These days technology is our best friend and there are many ways to use software to assist your sales and marketing teams with streamlining and improving their lead generation and sales conversion approaches. So what should you look for in your sales enablement tech stack to arm them with the right tools?
A fundamental requirement for sales success is ensuring your sales and marketing teams are aligned and are working towards the same goals.
Yet we all know that achieving alignment across sales and marketing divisions can be challenging. But the good news is, having a tech-stack that spans your prospect capture, lead qualification and customer conversion touch points - and crucially, that both your sales and marketing teams share - is one key ingredient for success.
So to help you evaluate your current tech (or select a new solution), in this blog we cover three important features that make a good sales enablement tech-stack.
1. A centralised CRM system
Your CRM should allow for a comprehensive, single view of contacts, giving your teams real time recording of all interactions with a contact, and analysis of key marketing and sales data. This allows sales and marketing teams to share the same insights, facilitates the feedback of vital information for qualifying leads, and enables your team to work in unison to close more sales. What's more, having a single source of reliable data makes it easier for the whole businesses to use customer data to make smarter, faster decisions.
When it comes to choosing a CRM you have countless options. SalesForce, a provider of enterprise-level services is the most well known, with HubSpot not far behind. We believe HubSpot is catching up fast following the release of its enterprise product and we love its easy implementation and usability (ideal for non-technical users). For that reason, several businesses are turning to HubSpot as their primary CRM and the backbone of their sales enablement initiatives.


2. Automation of repeatable communications
Typically your sales and marketing teams spend considerable time and energy managing a multitude of interactions with prospects and leads during the sales process. Human nature means that different sales people have different approaches to how they communicate and manage all these touchpoints. Sadly, this often results in communications that are uncoordinated, of dubious quality and inconsistent in their messaging. And your poor leads are on the receiving end!
To improve the experience, good sales enablement technology will allow you to standardise and automate many of the repeatable communications in your prospects' journey towards becoming a customer.
And in doing so, it also frees up a huge chunk of time for your sales and marketing teams allowing them to focus on higher value tasks - like, actually selling!
Actions that can be automated using sales enablement software like HubSpot include:
Lead enrichment and profiling
Email scheduling and sequencing
Email tracking
Predictive lead scoring
Results recording, reporting and analysis
And much more.
While many CRM softwares offer automation tools, HubSpot's is one of the industry's strongest and fastest evolving to meet the day-to-day demands of the teams actually using their software.


3. Using artificial intelligence to communicate
If your business has adopted inbound marketing for lead generation, then you'll understand that it's all about creating genuine moments and connections with your customers and leads. But how is that possible when you have thousands of leads and just as many customers? Artificial intelligence is the key.
Now don't panic - the bots aren't taking over. But the right application of AI within your sales enablement tech-stack will allow you to deliver a level of customer experience unachievable through physical human-hours. AI enables you to personalise, time and deliver certain prospect, lead and customer communications - delighting your prospects, leads and customers - not to mention your time poor staff!
For example, platforms like HubSpot have the ability to:
Use machine learning to understand what search engines associate your content with then supply topic suggestions, themes and metrics to help you hone your strategy.
Build a custom model and score every lead in your database automatically, so that you know who's most likely to buy.
Enrich data in your contacts automatically by filling in field and behavioural data as well as supplying dozens of details about the contact and their company.
I hope this blog has provided a good starting point for the evaluation of CRM options for your organisation.
If you're interested in enabling your sales and marketing team with smart sales enablement technology that results in better leads, increased sales, and happier customers, we'd love to connect. Get in touch now and we'll help you get started by assessing where you're at today and where you could be tomorrow.