someon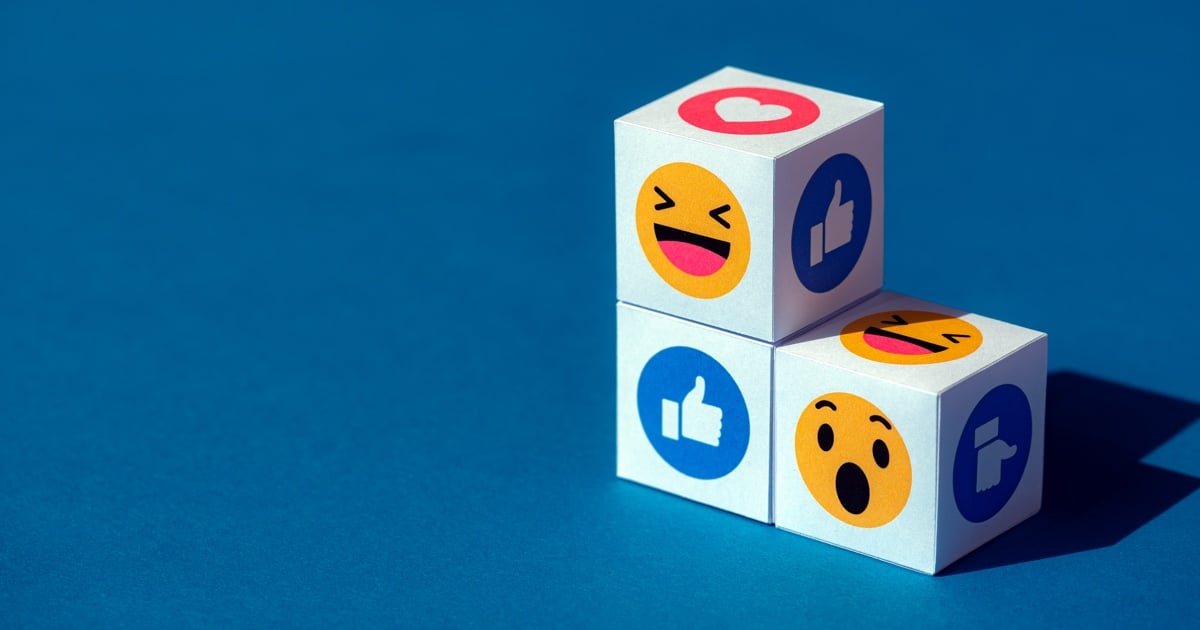 HubSpot's website CMS has been one of the fastest developing offerings in the HubSpot marketing technology stack for some time. And now the CMS product has taken a huge step forward into the Enterprise space, aligning with other HubSpot Pro and Enterprise offerings.
Along with a new name ('CMS Hub' replaces 'HubSpot CMS') this new Hub is loaded with features and different package options. So to help you choose, our team has reviewed the new license packages and picked out the features we think you should know about if you're evaluating a new CMS or evolving your existing HubSpot website.
Our fave features? It's hard to pick. For our SME clients, it's probably Themes - with incredible flexibility around customisation of themes and ease of editing for marketers who want to control their sites without developer input. For Enterprise clients, it's probably Brand Domains - on CMS Hub Enterprise, organisations who have multiple brands and domains can now host all their websites under one license, backed by one CRM, and with permission management so different teams can control their own content.
Let's take a look at some more features now.
Want a piece of the new CMS Hub action? Learn more about our HubSpot website design and development services
Drag and drop page editing
Drag and drop editing is music to many-a-marketers' ears. This editing functionality allows content administrators to quickly and easily move elements around on a page - and add standard modules to different pages. No need to create a new template for every page. The drag and drop editor allows you to pick, choose, and place modules where you need them to appear without everything breaking in the process!
Feature available on CMS Hub Pro and Enterprise.

Multi-language page testing
Is your business in (or planning on breaking into) a foreign market? The CMS Hub will help you easily manage content across multiple languages. And it allows you to run A/B and adaptive testing so you can test different variations of each page and determine which performs the best in different markets. And if you've read our blogs before, you'll know what huge fans we are of adaptive testing!
Feature available on CMS Hub Pro and Enterprise.\
Themes
Need a super quick site built or are budget restrictions holding you back from the website of your dreams right now? Then themes may be your answer. Similar to Wordpress, building your site out using set themes allows you to make a few simple customisations and get a site live quickly and easily with minimal designer and developer input. Whether it be modules, templates or forms, once you have your theme in place, you can update your site without needing developer help (within the boundaries of your set templates). Great for quick-to-market launches, campaign sites and simple brand websites.
Feature available on CMS Hub Pro and Enterprise.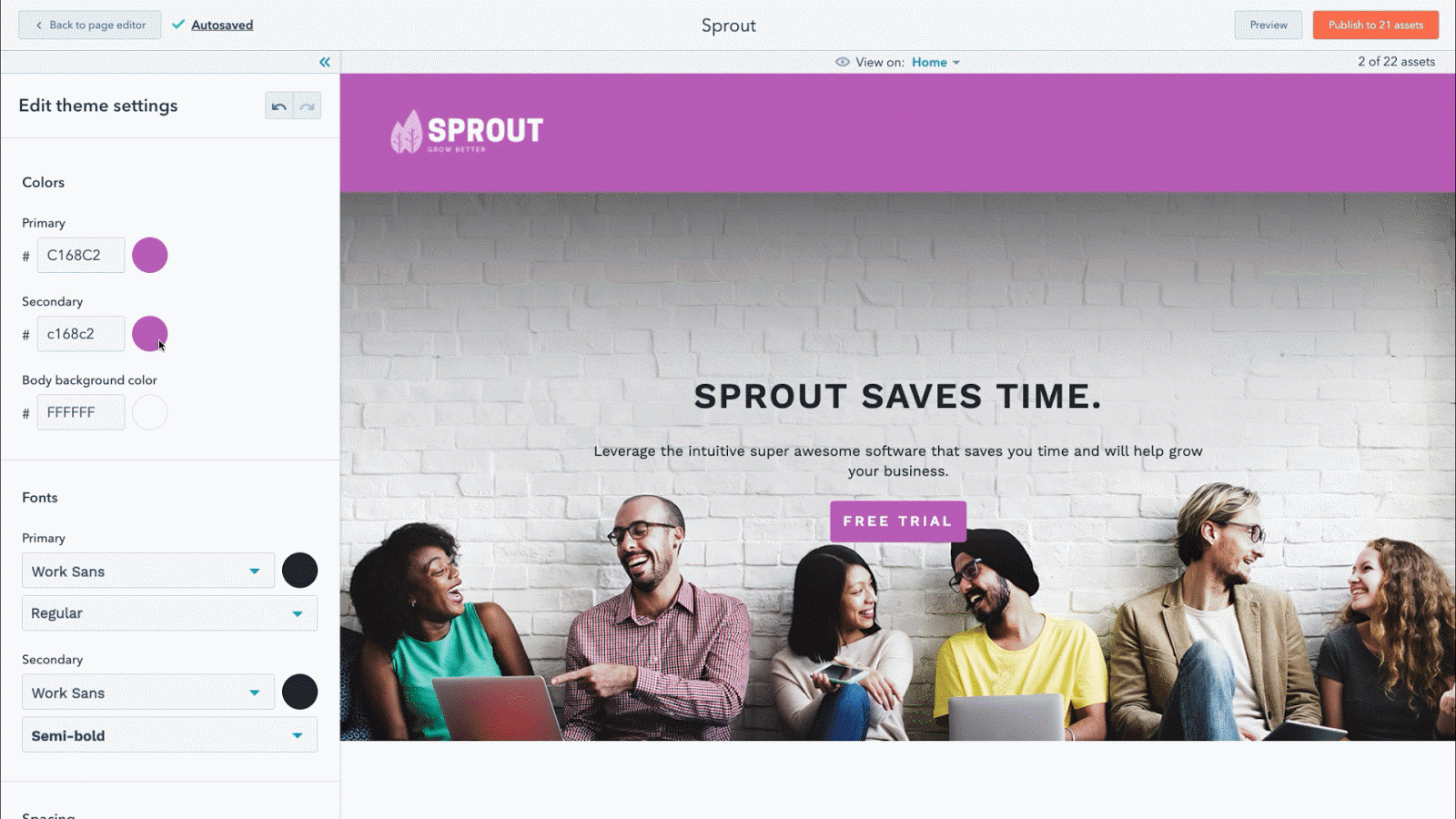 Dynamic content with HubDB
HubDB is a feature of the HubSpot CMS that has been around for a while and truly is the unsung hero sitting behind some pretty cool functionality. HubDB is HubSpot-speak for data tables - you can build pages, search functionality and other reasonably complex functionality based on data logic rather than 'flat' content pages. HubDB allows you to create web pages that reference content within your data table - and it's super flexible. Great for websites that have large product catalogues or content that needs complex organisation for custom searches or interactive tools. When you change the content in the table, it changes across the entire site, saving time and mistakes.
Feature available on CMS Hub Pro and Enterprise.
See a case study of HubDB in action: Professionals - a better way
Memberships
Now you can create private areas of your website for customers (or others) without requiring them to manage an additional account. Simply turn your CRM + CMS into a private area on your website to:
host customer only webinars

host permission-only content

store sensitive information...and much more.
We've been after this feature for clients for some time, and the team here are excited about testing it out. We'll let you know how it goes!
Feature available on CMS Hub Enterprise.
Serverless functions
Web apps that use server-side code are a great way to deliver satisfying customer experience (for example, these apps allow customers to get instant results when using a calculator). But managing the server? Not so much. This serverless function removes the frustration of managing a server, while still allowing you to build engaging web apps right out of HubSpot!
Again, we have been developing interactive functionality over the years either directly within HubSpot (using sophisticated form and list logic) or custom applications. We're excited to see how this new feature works as many of our clients get a lot of value out of tools such as interactive calculators.
Feature available on CMS Hub Enterprise.
Activity logs
"Who made this change?" A question that many a marketer has asked, often without an answer! Activity logs allow you to see exactly what changes have been made across your entire site so you never have to ask 'who?' or 'when?' again. You can tackle the issue (or the person!), and get on with solving it.
Feature available on CMS Hub Enterprise.
Brand domains
As we mentioned in the intro of this post, this feature has our team REALLY excited. In the past, navigating the process of adding CMS instances for multiple domains has been a real head-ache and really complex from a license perspective. Now it's simple. If you've got or need multiple brand websites (domains) you can under the one CMS Hub Enterprise license. No more workarounds or individual licenses for franchises, brands or different location websites.
And there's more...
They are all underpinned by one CRM so you still have one central point of truth for all contacts across your organisation

Your different teams can have permissions set so they can manage their own content without messing with someone-else's!

You can report on all your sites, from one place.
CMS Hub Enterprise starts you off with two brand domains and you can purchase more as you need them.
Feature available on CMS Hub Enterprise.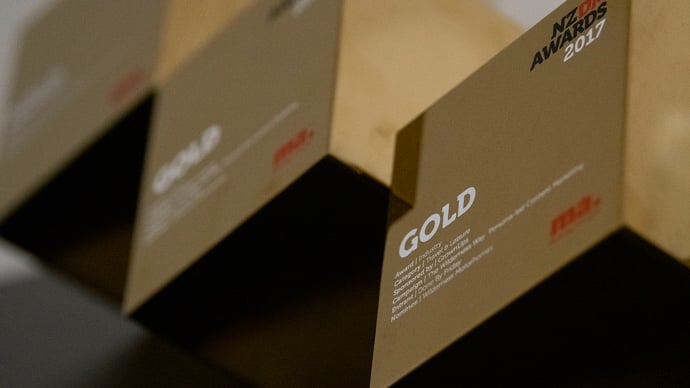 If you're looking to develop a new site, consolidate your website tech stack, or upgrade an existing HubSpot website - we can help with that. Our websites get results, and win awards.
Check out more on our HubSpot website services page, or get in touch with us for a chat.
Other helpful links: