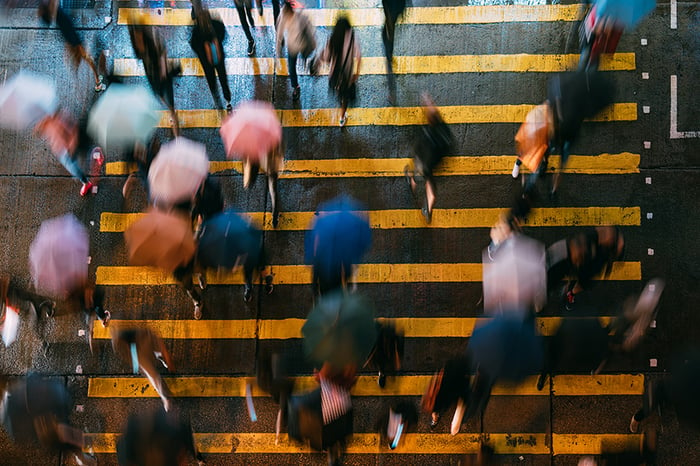 Social media is a driving force in marketing today, but it wasn't always.
Social media's early history was all about connecting with friends; where the idea of "sharing" was limited to a comment on a friend's My Space page or live journal entry.
Today, with the mainstream ubiquity of Facebook and social sites like LinkedIn, social media has transitioned from a way to connect with friends and family, into a thriving business hub perfect for marketing material.
If you are trying to get your head around using social media as a marketing tool, it may be time for a crash course with our free Infographic: The best content to use for each social channel. Full of tips, tricks, and ideas for integrating your content marketing with your social platforms, you'll be ready to make the most of what modern social media has to offer.
How you use social media is ultimately up to you, but weighing up the pros and cons of using social media to reach your target audiences can aid the success of your content marketing strategy.
Facebook's Domination
Facebook launched in 2004 as a student networking site. Within the next several years, however, it grew from connecting Uni-goers into a platform for people of all ages, and eventually, into the free-for-all model currently embraced.
Today, Facebook has over 1.7 billion active monthly users, creating a dynamic user base that encompasses individuals from every walk of life. Close to 30% of Facebook's users are between 24 and 35, with a nearly even gender split. For companies looking for a way to target demographically, by age, or by gender, Facebook provides plenty of opportunity.
The Pros and Cons
As with most marketing platforms, Facebook offers pros and cons marketers new to social marketing should take into consideration. First, Facebook is free to use, allowing companies to stretch a small budget a long way. Facebook's advertising tools also allow businesses to "micro-target" audiences, giving you the ability to zone in on your Buyer Persona's key attributes. With a large user base, Facebook can target virtually anyone.
On the flip side, Facebook's sheer size also works against businesses and without a sound sharing strategy, it's easy to get lost in the crowd. In addition, many posts that aren't paid for will be missed in a sea of companies willing to cough up for promotion. Plenty of Facebook users use social media for its true purpose - social networking - and have no interest in business marketing as well.
Going Professional With LinkedIn
A business-oriented answer to more general forms of social media, LinkedIn launched in 2003 as a way to connect professionals with one another. This model still holds largely true today; few people sign up for LinkedIn who aren't interested in corporate connections, and the options for sharing things like cat memes and amusing anecdotes are limited.
With over 400 million members, LinkedIn is one of the smallest modern social media sites. As a B2B-centric space, LinkedIn users are focused on business, presenting important occupation and educational criteria while eliminating personal details.

The Pros and Cons
For business marketers looking to share engaging, thought-provoking content, LinkedIn has a lot of potential. Few site members are there to entertain themselves; on LinkedIn, everyone has a mission. Marketers have the ability to target professionals by location and occupation as well, making it much easier to connect with the right sort of business leaders.
With a smaller focus than massive sites like Twitter and Facebook, LinkedIn is at a disadvantage with its limited reach. In addition, advertising isn't a strong suit of LinkedIn; promotional material is far less effective here. Without a strategy focused on content relevant to LinkedIn users, your sharing may fall on deaf ears.
Sending a Message
Your company's marketing tactics are highly personal, but without a strategy, anything you attempt risks falling flat. Rather than sharing with reckless abandon, put time and energy into developing a strategy based on where you're sharing content and why you're sharing it. By focusing on the pros and cons of the social networks you use, your marketing efforts will be much more likely to hit the mark.
Looking for ways to step up your strategy? Get in touch with us, we'd love to help out.