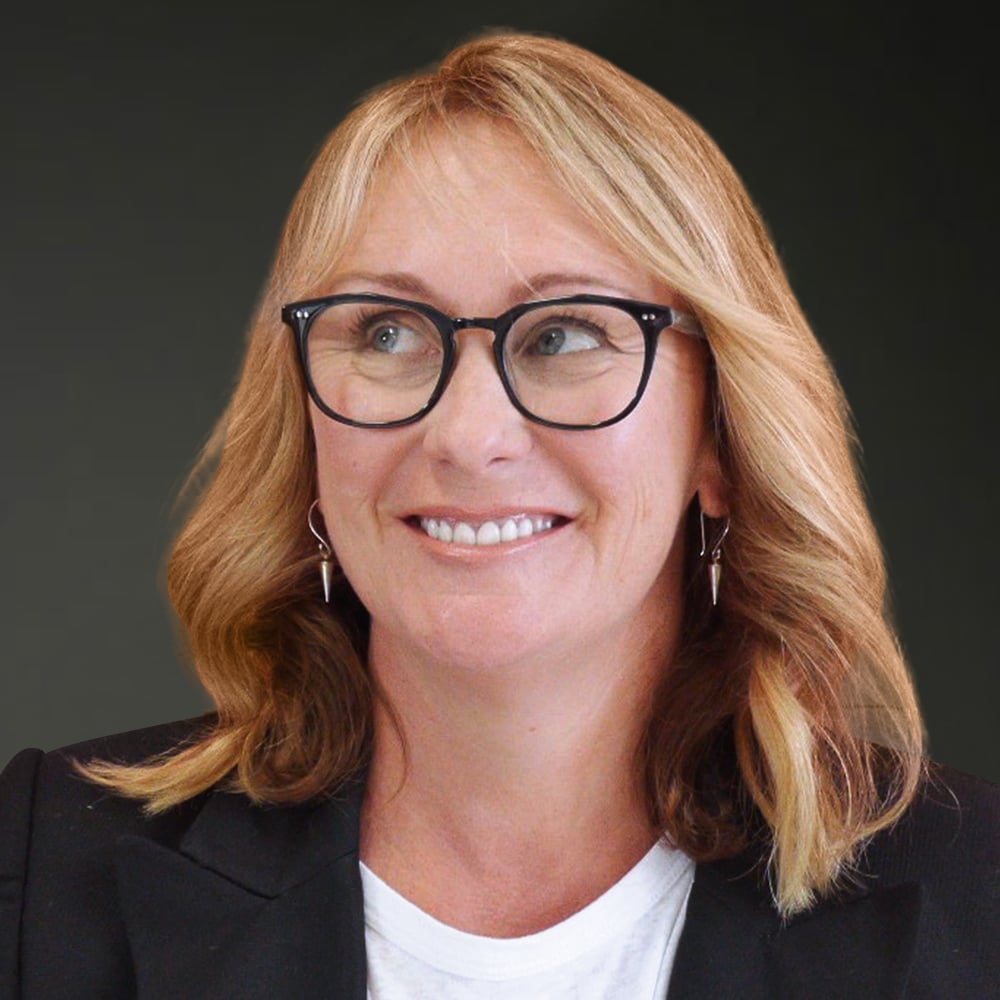 By Sonia Slattery 5 Dec, 2018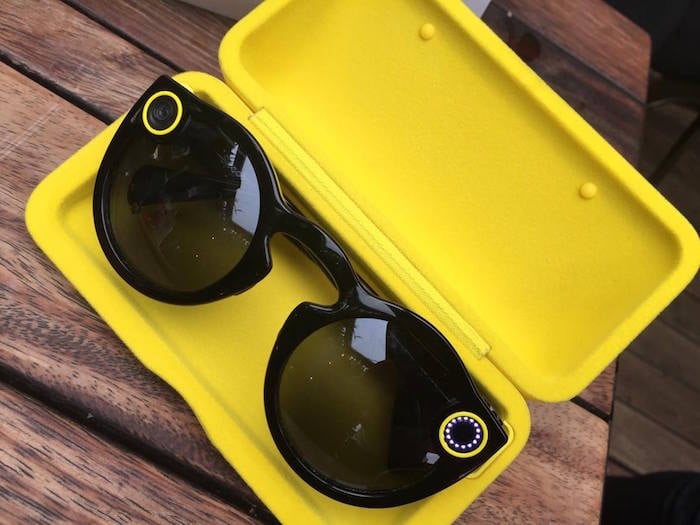 The festive season is here and while Marketing Managers are pouring over email distribution lists (and checking them twice), what are the hottest gifts you could slip into their Christmas stocking? There are loads of new tools and gadgets that will give them an insight into the trends and technology of 2017. Check out our top six gifts to buy for your Marketing Manager this Christmas - regardless of whether they've been naughty or nice.


1. Get Snap-happy!
For the fashion-foward, tech-savvy marketer, these little beauties are set to become THE most sought after accessory of 2017. And because they're as rare as hens teeth right now, if you can lay your hands on a pair in time for Christmas, consider yourself in the boss' good books for 2017.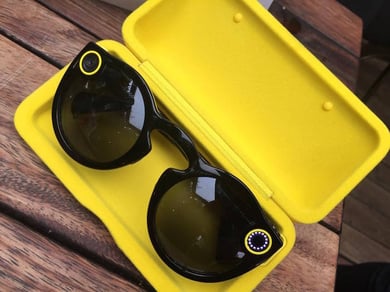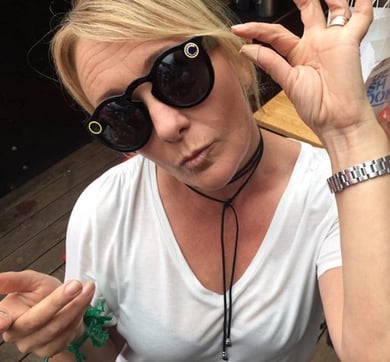 We were lucky enough to try Spectacles by Snap Inc courtesy of our friends at The Goat Farm and Mish Guru. Unfortunately it wasn't a case of 'finders - keepers' for us, but hey, we tried!
2. The gift of someone who'll REALLY listen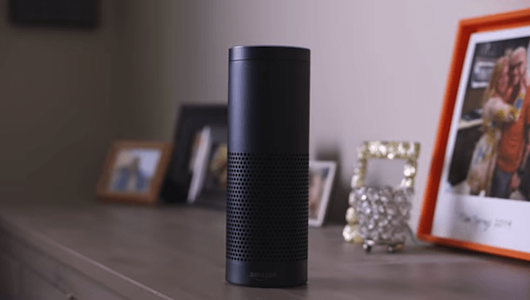 No, it isn't a lump of coal. It's the Amazon Echo. The Echo started off as a music streaming system but it quickly evolved into a voice activated "smart home" device. By addressing it as "Alexa," you can make lists, order an Uber, fire up the Smart TV with some Shortland Street, get some pizza, oh, and play music. The voice activation functionality has come a long way and is sensitive enough to detect users from across a room. The Echo comes in a rapidly expanding variety of models, including the Echo Dot, that has the same functionality as the Echo but is slightly more compact and affordable. Google Home is just as impressive, and, as you would expect, is always learning.
Consider getting one for your workplace. We've got one on the way to the DBF office for Christmas, and are anticipating a few clashes over who controls Alexa. "Alexa, play The Clash on Spotify." "No, Alexa, play Vince Staples on Spotify." "Alexa, no, play Beyoncé..." There will be no silent night for us.
Read a comparison between Amazon Echo and Google Home here.

3. Street view their entire life
360° cameras emerged in 2015 but this super-snazzy tech was way out of most people's price range. Fast forward to 2017 and the average consumer can carry one in their pocket without mortgaging their house first.
With facebook's live streaming experience and 360° video snippets popping up everywhere, this space is evolving quickly! Kids and adults alike will love this gadget and it'll be handy for the coming holidays.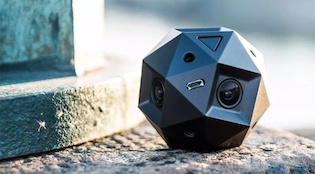 Gone are the days of boring slide presentations. They're perfect for the office too so you can take your social media up a notch and share full and engaging 360° experiences with your personas. 360° cameras start at about $450.00 NZD, depending on the product specs.

You can find out more here.
4. Do they need an assistant?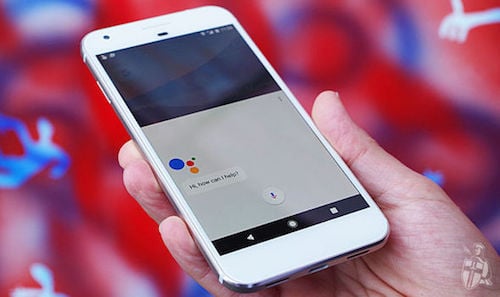 If your busy Marketing Manager is in need of a phone upgrade, but you're wary of exploding Samsungs and bendy iPhones with cracked screens, how does this review sound... "The best phone on the planet, period." - Wired. The Google Pixel is the newest high-end Android phone and comes with its very own Google Assistant that will book appointments, manage your files, entertain you, and it has the "highest rated smartphone camera ever." And with Google Duo, you can video call on both Android & iOS. This is definitely a device to keep tabs on and would be a welcome Christmas surprise!

5. Feed their addiction. Their Netflix addiction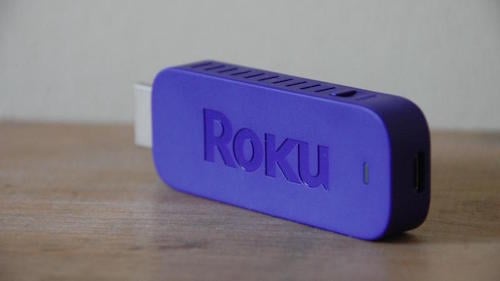 Most Marketing Managers need more leisure time and fewer 12-hour days. As much as an eight-hour binge of Stranger Things might be taking things a bit too far, at least they're watching what they want, when they want, and on whatever device they want. The Google Chromecast Ultra is a stunning little device that streams in striking HD detail, all from the control of your phone. But the Chromecast isn't the only product out there. Roku Streaming Sticks are a cheaper, portable alternative with a remote control so you can take it to a friend's for movie night. The variety of streaming suppliers for streamcast devices is ever-expanding, with products perfect for today's Netflix junkies.


6. Get them a device cleaner
Greasy fingerprints on your iPad and makeup smudges on the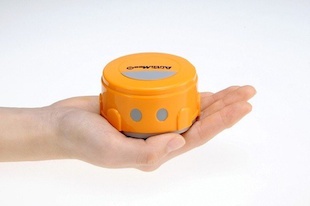 smartphone are headaches of the modern era. The Auto Mee S robot cleans tablets and smartphone screens. Place it on top, set it going and the screen will be cleaned faster than Santa can wolf down a cookie and a cup of milk. It autonomously moves around with sensors that detect the edge of the screen so it doesn't fall off. Surely every Marketing Manager wants a robotic screen cleaner from their Secret Santa?
Take a look at this cute little guy!
Those are our top six Santa sack gifts for the Marketing Manager who loves to keep up with the latest technology and gadgets. Don't forget to subscribe to our Content Marketing newsletter to stay in the loop with the latest trends and insights in inbound and content marketing coming in 2017.