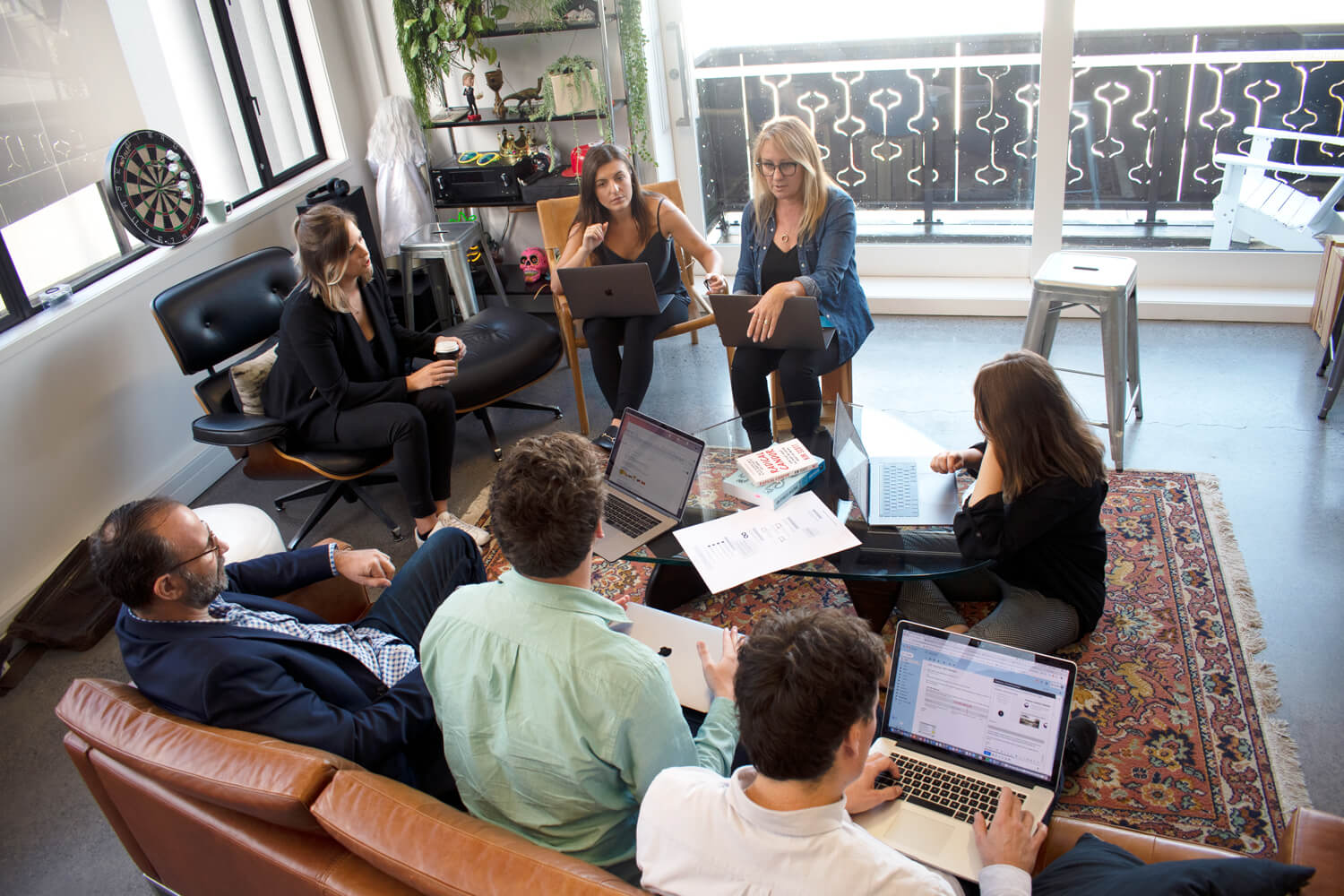 'We're experts at digital marketing.' 'We're the best content marketing agency in NZ.' 'We'll guarantee SEO results.' Yep, there are a lot of 'experts' out there. So how do you cut through the hype and find the right match for your business? We've removed our agency goggles and tried to be as objective as possible in this blog, to help you sift through all the big promises and ask the right questions.
Searching for any marketing agency can quickly become a time-consuming task.
As a good marketer you'll do your research. But remember, marketing agencies - especially good inbound marketing agencies - know their stuff...they are exceptionally good at marketing (well, they should be!). You'll soon be swamped with videos, eBooks and infographics designed to solve all your problems. So before you commit to the hunt, ask yourself a few important questions first.
Want to find your perfect match? Download our new eBook on how to choose an Inbound Marketing Agency.
Question 1: Why do you need an agency?
Employing a marketing agency is just like entering a relationship - you need to be doing it for all the right reasons. To find the right agency for your business, you're going to need to understand why you even need one in the first place - what are you trying to achieve and what part do you expect them to play?
Common reasons for engaging an agency:
You run a skinny marketing team (or have no marketing team at all) and need the resources of an agency to simply get things done
You're looking for strategic leadership to help guide your programme and bring your internal stakeholders on the journey
You're looking to accelerate growth and need the strategic horse power an agency can provide to help you get there
You need specialist expertise in areas such as marketing technology to transform your marketing programme
You like hanging out at the agency - they have good coffee (although usually true, this is NOT a good reason!!)
You may have answered one or all of the above. These are all valid reasons to partner with an agency. But which answers are relevant to you will have a huge bearing on the skill sets and service offerings of the agencies who should make your shortlist.
If you have high strategic needs and a big programme to execute, you're going to need the services of an agency who can prove business performance results and has enough 'bums on seats' across a broad variety of services to support your business.
Alternatively, if you just need to boost your content output, then an agency with strong creative and production credentials is going to be a better fit.
Question 2: What are your expectations?
Now that you understand the why of why you need an agency, you need to identify what you'd like them to achieve.
If you have ambitious growth targets, what KPIs do you need to hit in what time frame? This will have a huge bearing on the type of marketing programme you need to implement - a long-burn SEO strategy alone is not going keep the agency on the payroll if your business needs leads yesterday!
Setting expectations from the get-go is an important part of any relationship. Having a mutual understanding of your internal stakeholder expectations makes it easier for the agency to build and suggest a strategy to meet your goals. Any agency worth investing time and money in should be able to demonstrate how they can make those expectations come to life and present them to you before you begin.
Which brings us to our final point...
Question 3: So how do you choose the right agency?
There are a number of agencies out there who might promise you the sun, the moon, and everything in between. Most of the time, they won't be able to deliver because of a lack of a process or a lack of experience. And in this scenario, a mismatch can lead to more than just heartache - valuable time and resources can be wasted on initiatives that don't live up to expectations - and worse, your professional reputation can be damaged if things don't work out.
So. Don't be afraid to run a background check on your shortlisted agencies and see if they really walk the walk and are not just 'all talk'. Check-in with their clients (present or past) and see what the feedback is like. Check their social media feeds. Remember that you'll be investing not just money but a lot of your time, so you're going to have to have a very good working relationship with these people!
Fundamentally, be mindful of the experience you have during the pre-sales process. Some more questions to consider...
Are they easy to deal with?
Do they listen?
Have you met some of the staff behind the sales people?
Do they appear to have the resources they promise?
Do their staff seem happy?
What are their values and can you sense they live by them?
Do you actually like them? Could your team work with them?
Great. Now you know what you want, right?
Don't worry, we know it's not that easy. That's literally exactly why we wrote this blog about it. Do you ever walk away from a situation wishing you had thought of that witty comeback, thoughtful question or smart remark moments later? Well just like that, when you're searching for your agency match there are a lot of hidden factors that don't automatically come to mind and make you go "duh" as soon as you think of them later.
As chances have it, we've written a handy eBook you can download that is a great guide to help you through the process of engaging an agency. It includes more great questions to ask and helps you avoid the hidden pitfalls that can come back to bite you. Most importantly, we've written this guide because as a marketing agency ourselves, when we have a great fit with our clients - with aligned goals and values - we know we get the best results and both our staff and our clients are happy.
Here's some more resources that might help with your research: