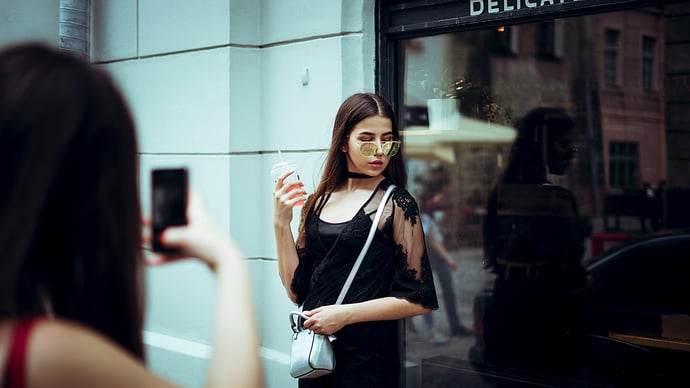 I've always been a little freaked out by the term 'influencer' - why are people happy to be influenced? I've often found it to be a relatively negative term on its own. Of course, there are good influences and bad influences, but what we're seeing on our social media channels certainly aren't for good. A decent portion of these influencers (I won't say all) aren't being influenced by something good - they're being influenced by money.
To what extent do influencers really, truly care about the products they're sharing with their followers? You'll find that this is where marketers - and the influencers they hire to promote their products or services - are going all wrong.
Content marketing: here today, and tomorrow
One thing is certain - content marketing will always be relevant today, even more so than it has been in the past. That's because digital channels have empowered the way consumers educate themselves on the purchase they're about to make. Instead of waiting for salespeople to come tell us how their product or service can fix our problem, we're going out and researching that information on our own.
That makes influencers and social media platforms pretty darn important. When you follow someone on social media, you develop a certain level of trust with them, and when you see them talk about a brand, you have some degree of confidence that they know what they're on about.
But now it's become hard to tell the difference between content marketing and advertising. How much of it is really an ad in disguise, and how much of it is really content marketing? Well, when it doesn't follow through to generate hard outcomes (like sending people to fill out a form) when the main measure is awareness, which will drive demand, that's when you have to start questioning content marketing and advertising.
We're already in the middle of a shift in the way influencers present their content - that is, we're shifting the way consumers accept content. We used to like, like, like content that was painstakingly staged. Now we're seeing more and more content that is candid - and none of that 'look-like-you're-having-fun' candid photos. Because now, consumers are starting to pick up on the fact that posed photos are like ads, and true candid photos are more like word of mouth marketing.
Simply put: We're all craving more authenticity.
We can't hide behind smoke, mirrors and filters anymore. We know how many takes it took to post that photo. We know how long it took to create that caption.
Recent research from the Marketing Association and Brand Alpha found that all generations were craving authenticity from their favourite brands:
Millennials are tough to impress - they have a harder time believing that a brand can live up to its 'hype' - despite being more materialistic than other generations.

Baby Boomers are more likely to think brands live up to their promise and are less materialistic.

Generation X are more likely to be materialistic, feel less supported and are least happy with life.
Whether you're a brand with millions of followers or a modest hundred, the best way to engage with your customers isn't via a flash influencer look-at-me-look-at-me campaign… it's with truly, helpful, authentic content.
If you want to get your social marketing effort delivering real results, here's some more resources you might find useful:
Your customers are looking for content they can relate to - hence why having a deep and personal understanding of your customer is so important. So that's where 'influencing' is headed… maybe we can find a better name for this while we're at it.