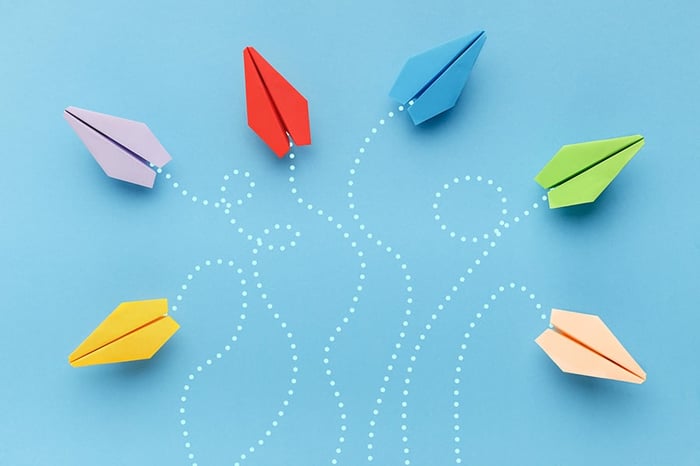 The face of marketing has changed. As people increasingly turn to the internet to buy, sell and learn more about brands and their products or services, intrusive 'outbound' marketing strategies are struggling to deliver.
In this article, you'll learn the difference between inbound and outbound marketing, and what you can do to make sure your marketing strategy is bringing in leads, sales and revenue.
The outbound marketer pushes their products or services onto the consumer via 'old marketing' techniques such as mail drops, print media, TV, and radio advertisements. But consumers aren't listening to this sort of talk anymore. They have their screens up and are actively parrying these intrusive forms of marketing away, all day, every day. Consumers simply tune out 'traditional' outbound marketing.
The inbound marketer relies on interactive, two-way conversations that build relationships with people looking for products and services. The crucial difference is that inbound marketing focuses on earning a person's attention through smart, relevant digital content, instead of trying to buy their attention using ads. The way people consume marketing content has changed.
Become a player in the new era of marketing
Enter your new marketing strategy: become a purveyor of interesting, informative content, while building a strong social media presence. Follow this path to more business and leap the 'digital gap' between you and your competitors.
Blogs, vlogs, eBooks, podcasts and infographics are great tools for educating and engaging with your customers. Share content through social media to increase visibility for your business. Bask in the glow of better search rankings, more referral traffic, and increased sales and leads.
By providing interesting, informative content for your potential customers, you can develop positive connections, while generating brand awareness, credibility and trust.
The numbers stack up: inbound marketing returns an excellent ROI, costing up to 64% less per lead than traditional outbound marketing.
A three-pronged approach to inbound-marketing:
So how can you employ inbound marketing to your advantage? Here's our top three tips for generating effective inbound marketing content.
1. Think long term
Invest in your future sales and leads by taking a long view. Use your marketing content to develop and nurture relationships with your potential customers.
2. Provide educational content
By educating, rather than interrupting, and using the communication platforms your audience enjoy using to consume their content, you can build meaningful, lasting connections with people.
3. Build channels of communication
Twitter, Facebook and Instagram allow people to access and engage with companies of all sizes. Having a responsive, interactive online presence will create valuable, effective ways for you to talk to your potential customers.