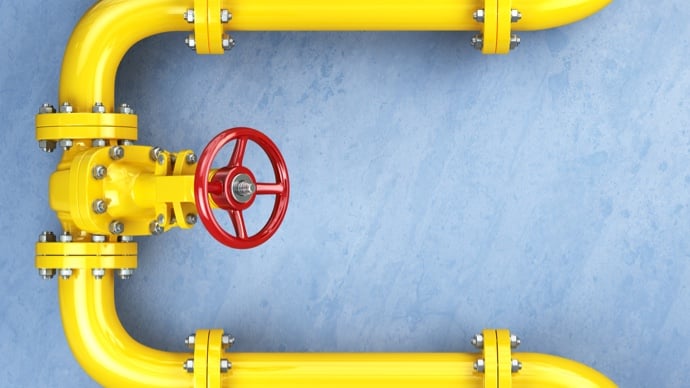 We're already hearing some great stories of reinvention and recovery as businesses adapt to our new world. But peppered amongst these stories are some concerning scenarios. In this blog we share tips on how to avoid making crucial mistakes with your sales and marketing budget to ensure your sales pipeline stays healthy as the world around us changes.
Let's take a look at 3 common knee-jerk reactions that we're seeing some companies grapple with, and how you can approach these scenarios to ensure you can keep filling leads into your sales pipeline.
Reaction #1: Cut marketing spend
We appreciate that for many companies, it was necessary to make short-term budget cuts to get through the early, uncertain days of Covid-19. However, it will be harder to recover fast if you don't find ways to get back in to market to generate awareness, interest and leads.
'Market smarter' may be a well used phrase - but, crikey - there has never been a truer word said right now. Whether that means pivoting your strategy or looking at new ways to execute your strategy, 'fresh eyes' is what your marketing programme needs right now to ensure you continue to fill your sales pipeline with quality leads.
Now is the time to be doing everything you can to build trust and relationships with customers and prospects. If you stop communicating now, it will be the 'death-knell' for your business in the months to come. A live survey from HubSpot that is monitoring how Covid-19 is impacting sales and marketing performance (view survey) is revealing that marketing emails are being better received than ever, with week-on-week growth in open and click through rates across over 70,000 HubSpot customers worldwide. In addition, website stats are going through the roof - people are researching their options, looking for answers to their problems, and are more open to well timed, relevant and personalised communications than ever before.
Instead do this: Communicate with your prospects & customers
Ask your customers prospects how they are feeling and what their problems are
Share helpful content that empathises with them and helps solve their problems
Open up more listening channels - online chat, messenger...and monitor your social channels
Be responsive - a politely worded automated message is well received compared to resounding silence! Connect people to their answers or the right person as quickly as possible.
Reaction #2: Pause all technology projects
If Covid-19 has taught us anything, it's that having the right tech systems in place to support your core businesses processes is VITAL for survival. Businesses who were able to sell online, automate their marketing and sales processes, manage their customer experience, fulfil orders and have accurate real-time reporting (so they could see what was really going on) were able to achieve some degree of continuity during this time of extreme disruption.
We're starting to see a lot of companies who THOUGHT they had good systems in place, start to fall apart - because those systems are old, disconnected and unable to scale and adapt to the demands of remote working, changing customer demands and the new opportunities that 'life-after-Covid' is presenting.
So if your team has some time on their hands right now, put it to good use. Do an audit of your technology projects and press ahead with technology investments that will provide your business with a strong, highly connected digital backbone that ensures you can manage your sales pipeline better and deliver great customer experiences.
Instead do this: A tech stack audit. Do it, like, right now.
Have you got a single view of your customers?
Are your marketing, sales and customer service systems connected?
Can you automate repeated tasks, communications and processes to deliver a great customer experience and reduce admin for your team?
Can your platform scale and adapt to your changing business needs?
Need help with your tech stack audit? We're right here for you when you're ready.
Reaction #3: Start cold-calling
Understanding how your marketing and sales funnel is performing has never been more important. Yes, we know there is huge pressure to drum up sales urgently right now, but that is no excuse to throw out the inbound rule-book and call up leads who are just not ready to buy yet. The damage to your brand and reputation will be long term, and hard to recover from.
Patience and quality data are your two best friends. If you're tracking your sales pipeline using a quality CRM, take a look at your prospect, lead and opportunity data. What trends and patterns of behaviour are occurring? Do some segmentation and tailor your marketing and sales approach to the lifecycle stage and information needs of each segment. And if you're in a niche, B2B space, you could research account-based-marketing approach using social channels to building relationships with target customers.
Interestingly, in the HubSpot trend data we're monitoring, although marketing communications are being welcomed by prospects with open arms, unfortunately, sales emails are declining in open and click through rates. So be very careful about 'over-selling' to your precious leads during this time.
Instead do this: Get cosy with your contacts in your sales funnel
Get inside your CRM and look at your prospect, lead and customer data - what behaviours and trends can you see?

Understand the buying journey of your ideal customers - what are the goals, pain points and triggers that move them closer to the sale, and how can you help them along this journey with quality content and automation?

Work with Marketing to develop really helpful sales content - what questions do people have today that you can answer?

Consider an account-based marketing programme (great for niche B2B businesses)

If your sales staff are twiddling their thumbs, enrol them in HubSpot Sales Enablement training so they learn the principles of Inbound Sales.
If it's time to rethink your sales programme, download our free guide to Sales Enablement here.
Although these times of uncertainty are cause to panic, PANIC NOT! Staying the course and following solid Inbound marketing and sales philosophies will help your business emerge from this period stronger, and your pipeline filled with good customers who trust in your brand and are more willing to do business with you.
If you need a hand with any of the initiatives I've mentioned above, then please do get in touch with me for a chat.