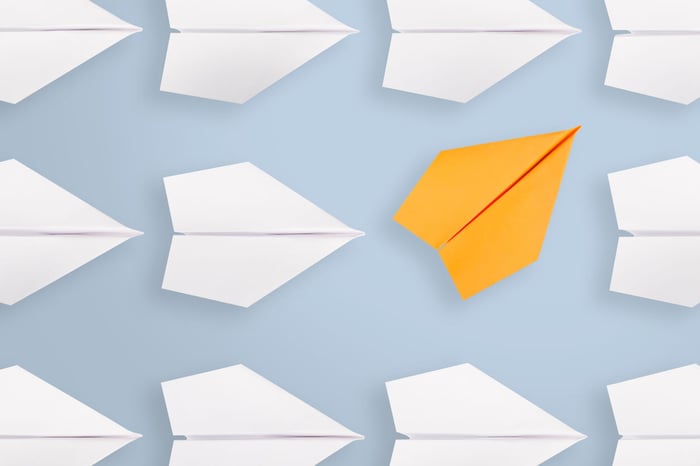 How Can a Blog be Used in Lead Generation?
The growing popularity of content marketing has made marketing blogs one of the most powerful tools in the digital marketing toolbox - the fact is, businesses with blogs attract far more visitors than businesses without blogs.
The marketing blog brings in visitors from organic search and other digital channels used to promote content, such as Social Media. When blog content is useful and informative it builds trust and credibility. This makes the readers open to engage with more content, which is capitalised on using Calls to Action (CTA's) that sit along side each blog post. These strategically placed CTA's are designed to be highly relevant to where potential customers are in their buyers journey.
The forms that sit behind these CTA's are used to collect data that enables the content marketing programme to continue to present relevant content at appropriate stages in the prospects buyers journey. When successful, this process turns visitors into repeat customers, who will boost the business's reputation by sharing their positive experiences and the content you continue to engage with them around with other people.
How Can You Optimise Your Blog for Lead Generation?
Of course, lead generation using this method can be much easier said than done, not least because the competition has, or already may be using similar tactics. However, if you've made the decision to use your blog for lead generation, you should keep these tips in mind:
Seize opportunities as soon as they are presented. For example, instead of using CTA buttons at the end of their blog posts, which require another page load, consider doing away with the layer of separation by presenting the form at the end of the blog posts. This way the form will not get in the way of the content but still be presented in the moment when the reader is most susceptible to the business's marketing.

The best thing about blogs is that each blog post is an ongoing source of potential leads. After all, the best blog posts don't lose their value just because they weren't published last week. To capitalise on this, businesses should make sure that the CTA's at the end of their most productive blog posts are kept up-to-date with CTA's that are most relevant to their interests.

Keeping a close eye on keywords is absolutely essential for businesses that want their blogs to excel. Nowadays keyword research is simpler and much more convenient with webmaster tools such as Google Search Console, which comes free of charge. By using webmaster tools, businesses can see the keywords that attract visitors to their blogs as well as how well these keywords are performing.

Finally, it is important to note that the more visitors read, the more engaged they become in your content and your business. To encourage this, businesses should make sure their blogs are laid out in a user-friendly manner. For example, having a list of the most popular blog posts in the side panel can encourage readers to keep on reading, whereas good use of tagging can make it easier for them to find what they are searching for.
Final Considerations
Blogs have become more and more popular, so it should come as no surprise to learn that there is a lot of information about them out there. Businesses interested in optimising their blogs should not hesitate to make use of these resources, and you can check out HubSpot's benefits of blogging for businesses here or download their free eBook: An Introduction to Business Blogging here.