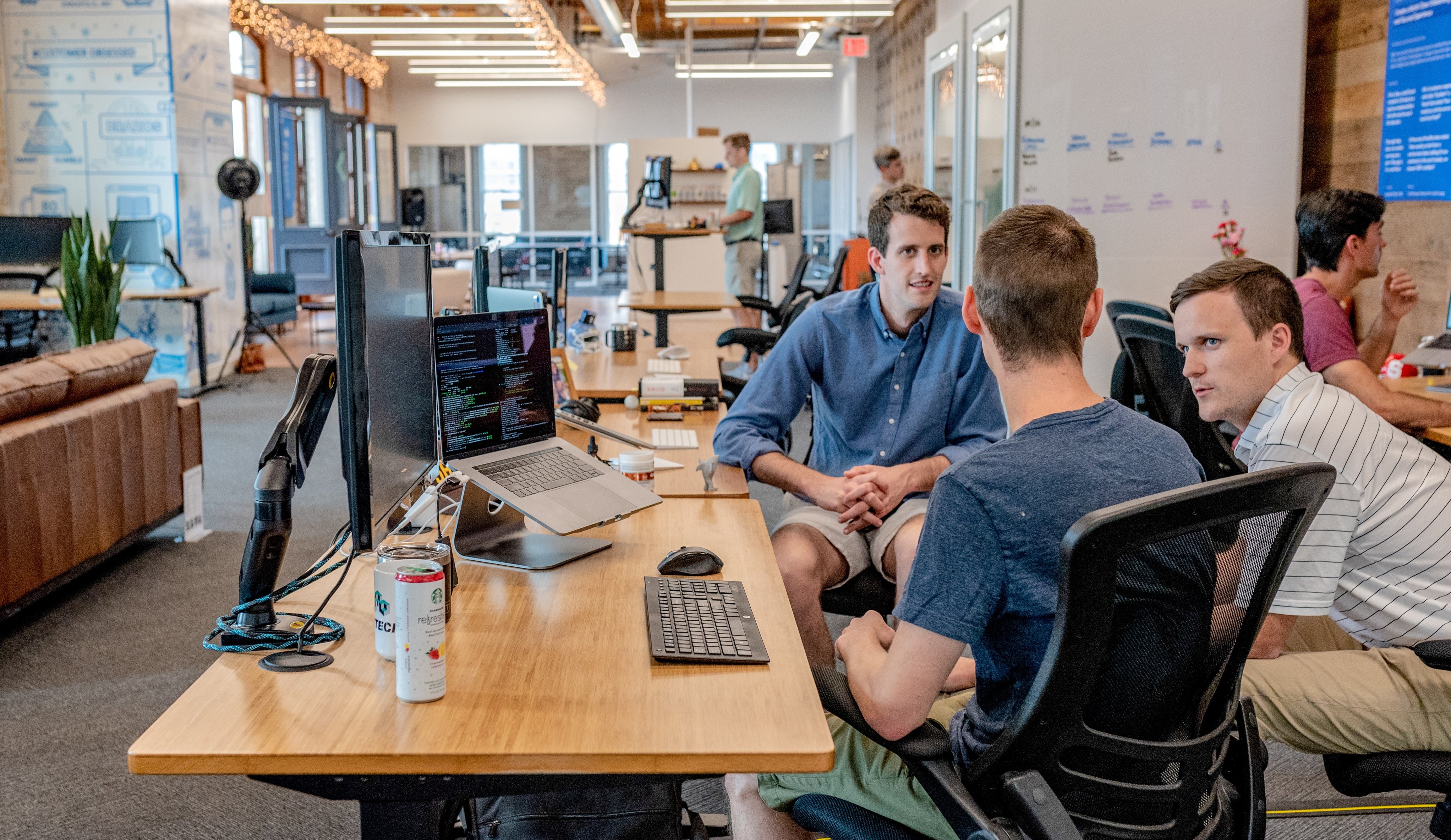 Video? eBook? Infographic? White paper? Blog? Webinar? With so many content types and channels available, scenes like these are common in marketing teams around the country! It can be a challenge to pick the right format that will work to not only engage your personas, but actually deliver on your hard objectives – lead generation. In this blog we share the strategies and tactics you can follow to find out what works for your business.
We originally published this blog in 2017 - and it's been one of our most popular blogs, ever. And the funny thing is, when I took to the keyboard to edit it for the 20's there was very little I needed to change. The fundamental strategic approach of a solid Inbound methodology still applies to identifying the right content formats that will generate quality leads for your business. Sure, there's been a big shift in channels - Instagram is now a dream channel for many B2C businesses, and Tik Tok has taken the video world by storm. But fundamentally, the thinking that goes into developing the right content, for the right audiences, on the right channels - at the right time - still remains.
Start with really understanding your personas
Personas are semi-fictional representations of your ideal customers. When you develop your personas, really get into their hearts and minds. Understand their problems and goals and what is happening in their life to trigger their search for your type of solutions.
New to personas? Download our free buyer-persona template.
Think about their journey and what information is useful to them



Different content formats offer different levels of engagement and usefulness at different stages in a personas buyer's journey – and each persona will have a different journey. So how do you work out what content will resonate to attract the right visitors to your site and convert them into leads?
You'll find most people are more willing to invest more time consuming content, the closer they are to making a buying decision – so presenting lots of details in the early stage of the buying process could completely miss the mark. Read more about this here.
With a comprehensive understanding of your personas buyers' journeys, you can then identify the right topics and types of content you need to develop to help them solve their information needs at each stage of their buyer's journey and, ultimately, help them make informed decisions about your products or services.
Check out our infographic: The best content to use for social channels.
Evaluate formats that will engage as well as provide 'bang for buck'
When working through your buyers' journeys, you may find a range of formats could work to deliver the same content. For example, you may be able to produce an eBook about the topic very quickly and cost effectively, but think about how you can use the same content to create a series of videos that you can use to attract people to the bigger piece of content? Video has (finally) become quicker and easier to produce - and people are willing to accept authentic, lower production-value executions as long as the value is in the content.

Read more about how to using video for marketing, sales and customer service content.
Play around with different formats - research, analyse and test
HubSpot is constantly publishing data on the trends they see with over 70,000 customers on their platform. So tap into this great resource to see what's working for other people. For example:
Blogs are among the primary three forms of media used in content strategies today (HubSpot, 2020)

84% of people say that they've been convinced to buy a product or service by watching a brand's video. (Wyzowl, 2020)

Almost a quarter of online U.S. adults say they have come across videos posted on TikTok. (Statista, 2020)
Keep up with HubSpots 'Ultimate list of marketing statistics' here.
Watch, learn and refine



As well as looking at what everyone else is doing, it's important to analyse your own content performance. If you've got good analytics from your website, social and email channels you can compare and review how well your content has been performing. Look for the content gems like this blog is for us! If its well indexed by Google and you're getting good CTRs and time on page, but you're not getting CTA clicks or you're getting a high bounce and exit rate, then it's time to refresh that content - pronto!
Have you got the right marketing software to analyse the performance of your content? This blog might help...
To wrap up

Although there is no sliver-bullet to deciding what content formats work best for lead generation. If you do the work to really understand your own personas and their buyers' journeys, you'll be able to create a shortlist of the right formats that will resonate with them at relevant stages in their purchase process. Then you can evaluate and prioritise how you will deliver the content to get the best results and ROI.
If you need help with lead generation, your content strategy or just need a content engine-room to supplement your lead generation strategy, we're here to help. Here's some more related resources: