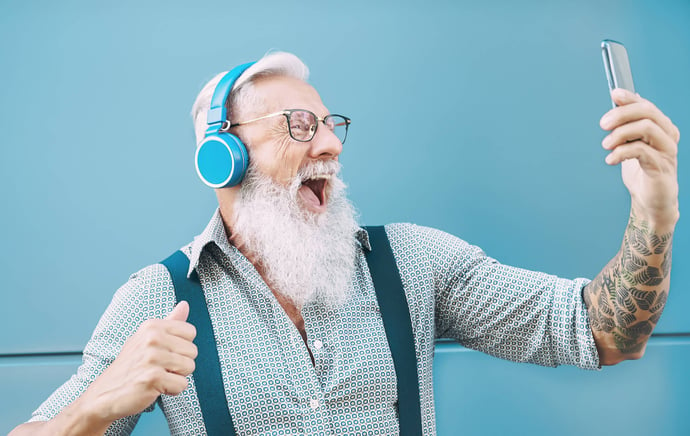 Creating engaging content that actively works to provide business results is always a challenge for marketers. And with people's attention spans getting shorter and shorter, it's becoming harder than ever to attract and engage people. In this blog, three content experts share their advise on creating engaging content that works.
So how do you create content that people want to engage with? Over the years we've worked with many amazing content producers and through our Inbound Marketing experience, we've learned that creating good content is a combination of a good strategy, good creative and good data. Here we chat to three experts on how to ensure the content you create, hits the mark!


It starts with a strong content strategy.

Sonia Slattery, Inbound Marketing Director here at Engaging Partners, shares her expertise on the process of creating engaging content.
"The secret to creating engaging content that converts into clicks and leads is starting with clearly defined personas and understanding their journey to purchase. You need to intimately understand who are you creating your content for, what problems you're solving for them and then identifying how and when they want to receive this content."
Here are Sonia's 5 'Golden Rules' for developing a content strategy:
Start out with one persona, and focus on addressing their needs and pain points with your content.

Map out their 'buyer's journey' from being completely unaware of your products or services, to becoming loyal customers - and identify their information needs at each stage.

Develop content and nurture emails that address their information needs at each stage.

Promote your content as a 'sprint' for each persona focusing on a 6-8 week period of promotion (supported by paid media) for each sprint.

Set up lifecycle stage analysis and lead scoring to monitor how people engage with your content and to ensure you don't try and close the sale too soon.

What happens when you get it right.

Mary Hamilton, Marketing Director at Wilderness Motorhomes, shares her experience of developing her first inbound marketing campaign.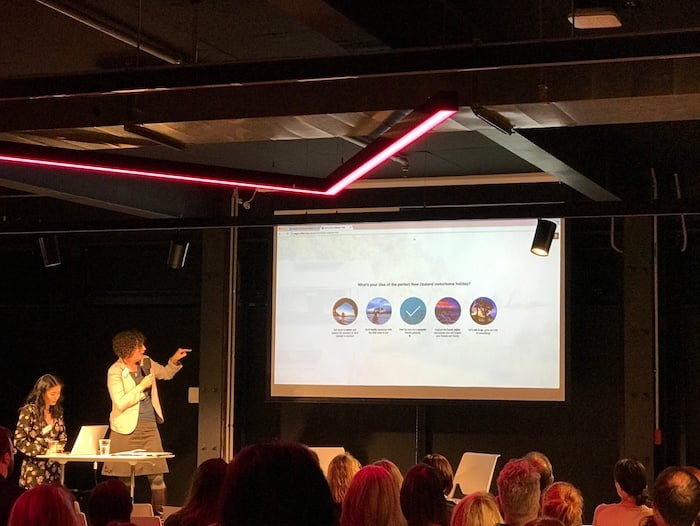 Wilderness Motorhomes was faced with a challenge: it was getting harder and harder to get found online, with so much competition, how could they attract quality visitors to their site? With that challenge in mind, they turned to Inbound Marketing, pinpointing key personas and focusing their content towards specific persona pain points and goals.
"It gave us the confidence that the leads we were attracting were of high value to our business." says Mary.
The result was a content campaign that targeted their key personas at each stage of their buyer's journey, starting with a (top of the funnel stage) eBook that explored 10 NZ Holiday themes, aimed at selling the dream NZ Holiday. Leads were then directed to a 'Motorhome Selector' tool that moved them down to the middle of the funnel stage, all with the aim of getting qualified leads to book a motorhome holiday with Wilderness.
The campaign was highly successful, at just 6 weeks in, generating 43 new customers for Wilderness, at $4,000 a booking. Mary places the key to their success in defining clear personas, and addressing their pain points with engaging content that slowly moved them through the conversion funnel.
"Our philosophy has shifted from 'write and hope' to purposely considering how to create engaging, value-adding content."
Top Creative shares tips for content creation.
Dianne Taylor, an Auckland-based feature film writer and former advertising 'Creative' shares her perspective on content creation across advertising and screenwriting.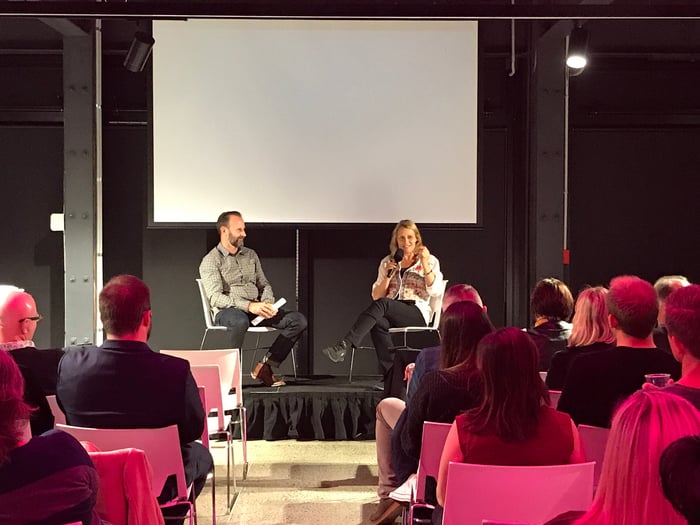 Think deeply about your audience as real people

Approach your communication as story-telling

Try not to close down meaning or the way your communication should be read– try to open it up so that it has more chance of resonating with your audience.

Think about touch-points that are universal - deep psychological motivations for why people do what they do and want what they want.

Don't shut down possibilities in your brief – explore ways to work collaboratively with creatives to create authentic communication.


If you're looking to get more out of your content, check out our content marketing services or get in touch with us to discuss your content needs.