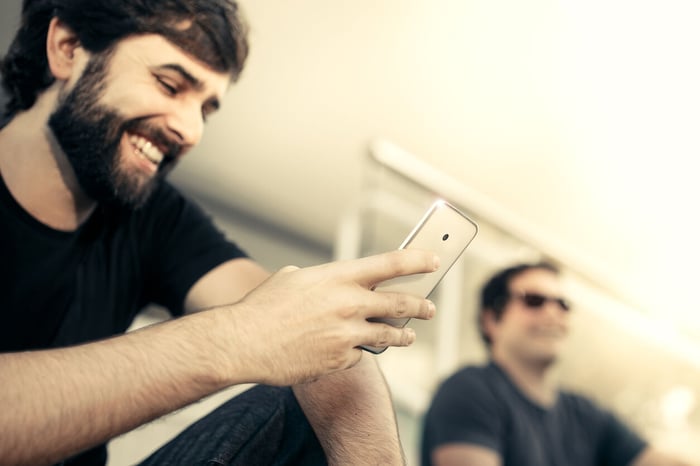 Communication is the root of human existence. Much of how early civilisation functioned was wholly dependent on word of mouth and information passed in oral form and folklore. As a people, we are social beings, and it's only natural we want to talk about things that matter to us, whether that's a new restaurant, a good tradesman, or an interesting piece of content.
How Valuable Is Word of Mouth?
If you need a recommendation, who would you trust: a close friend or an article on a blog you've never read before? No matter what kind of case the blog makes, the word of someone you can trust will always be more compelling. In fact, 83% of people say word of mouth influences their purchases. Astonishingly, word of mouth marketing brings in 5 times more sales than paid media, according to 2020 research.
Word of Mouth in the Digital Age
Traditionally, word of mouth marketing happened exactly as it sounds: by literal word of mouth. Today, word of mouth marketing is more likely to occur in another way. Social media is now a dominating form of communication, with hundreds of channels for contact ranging from email to Twitter. Instead of telling a friend or family member about a great service, it's far more common to share a product ad, sales promotion, or clever article on a social media channel. Today, word of mouth works in many ways, making it incredibly important that the content you're putting forward is worthy of being shared. To understand more about how to create relevant compelling content have a look at our blog article Social Media Cats and Content Marketing.
Creating Content Worth Sharing
Content marketing is an extremely valuable tool when you're looking to create word of mouth, largely because it's typically developed with sharing in mind. Well planned and prepared content creates a connection with readers, weaving a narrative in a compelling, creative way that builds trust and promotes sharing. An ODM Group study found that 74% of consumers rely on social networks to help with their purchasing decisions. Using this connection, marketers can create a sense of trust with their readers, attracting new customers through word of mouth and keeping them coming back with a sense of honesty.
Every form of marketing has its heyday, from radio spots to TV ads to digital media. In an era where social media dominates, marketing that can be shared, discussed, and relied upon is essential. Content marketing has the power to be creative, thought-provoking, and well worth sharing. When your content is all of the above, it could be the secret weapon you need to get people talking about your offering and seeking out your brand.
To help you develop content that's worth sharing, download our Content Planning Work Sheet.