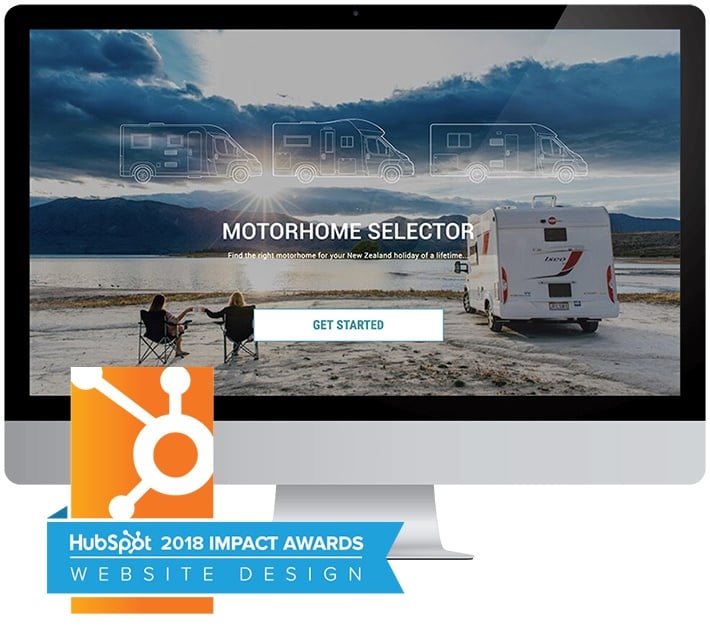 When Wilderness Motorhomes reached out to Inbound Marketing agency, Engaging Partners, to work out how to leverage their investment in marketing automation (HubSpot) it lead to a journey of discovery (literally!) with the invention of new way for holiday-planners to evaluate and select the perfect motorhome for their 'trip of a lifetime'. Find out how this multi-award winning solution was created and why it has been so successful.
Challenges
Reaching and connecting with the right customers in multiple international markets was becoming increasingly difficult - and expensive - for Wilderness. Competition in the inbound travel market is intense, let alone in the motorhome (RV) market. With large corporate players eating up the lion's share of paid Google advertising and hiking up CPCs, Wilderness knew there had to be a better way to get cut through and reach the right customers. They took the brave move of cutting their Adwords spend entirely, and embarked on a content marketing journey, engaging award winning Inbound Marketing Agency, Engaging Partners.
Two key challenges stood in our way:
The programme had to complement an existing website that was outdated with it's own independent development path

Our bottom of the funnel offers would have had to steer leads into a clunky existing vehicle selection and online booking function - and there was no plan (or budget) to redevelop this functions in sight. Meaning our hard earned leads would easily be lost.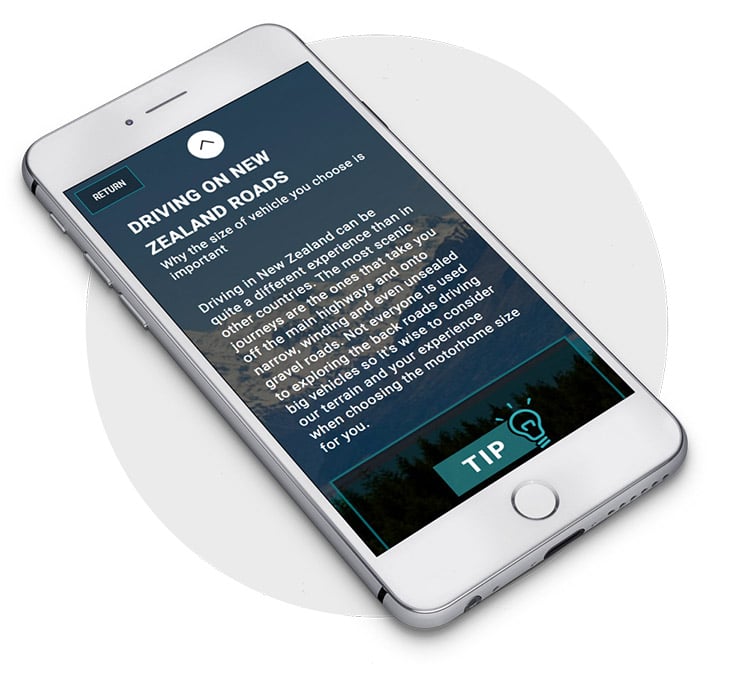 The Solution
Strategy-first
Together Engaging Partners and the client team developed a content marketing strategy that would turn heads in the industry and provide, for the first time, end-to-end measurable ROI for the company.
Where the competition remained playing in the world of vehicle specs, discounts and generic travel itineraries, Wilderness' content marketing strategy ventured into the world of personas - using data-driven persona insights to attract leads and drive sales.
Starting with a deep appreciation of the types of personas they really wanted to attract to their brand (and importantly, also understanding the personas they really didn't want to attract!), the strategy allowed the team to identify compelling content opportunities to address information needs of target personas at each stage in their buyers' journey. From 'back-to-nature' Wandering Wilma's to 'Romance-seeking' Fiance Fiona's, rich persona insights informed the creation of content at every step.
In doing so, the team was able to develop an annual calendar of content campaigns, comprising a broad range of content types delivered across various channels, supported by a sophisticated email nurture programme - all designed to educate and gently encourage people towards choosing a Wilderness motorhome for their dream NZ holiday. Underpinned by cleverly configured marketing automation, the strategy was able to be implemented efficiently, with every component of the earned/organic programme being measurable back to dollar spent.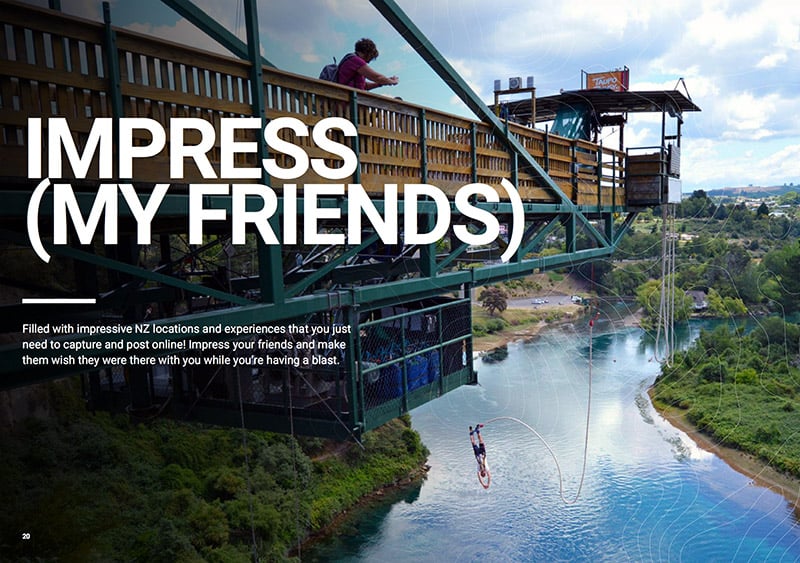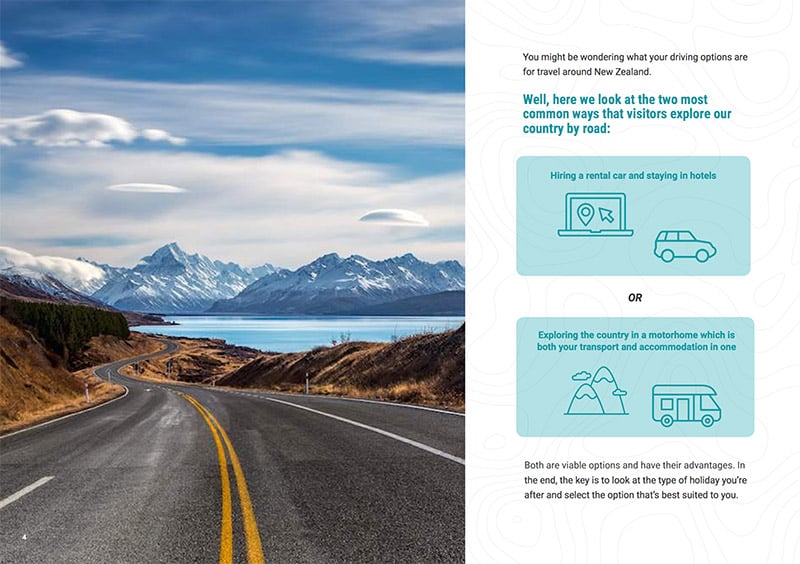 Introducing the Motorhome Selector
Armed with our persona-led content marketing strategy, the client and agency team quickly identified that our efforts to attract and engage personas with content would soon be destroyed by the existing website vehicle selection and booking functionality.
It was just as clunky as everyone else's. For something that's supposed to be a fun, exciting experience, people planning their holiday-of-a-lifetime were thrust into an overwhelming world of very rational, confusing detail, that more often than not, lead to abandoned sessions.
With technical limitations and no new booking engine in sight, a new approach was needed to help our personas evaluate and select the right Wilderness vehicle for their holiday.
Enter the Wilderness Motorhome Selector - an interactive webpage that side-steps existing website comparison functionality, allowing our precious personas to choose the right vehicle and connect to purchase in a very insightful and educational way.
From the first contact with Wilderness (through downloadable premium content), our five ideal personas get to visualise their dream New Zealand holiday based on their unique goals and desires.
After consuming this content, they're invited to extend their experience and discover a Wilderness Motorhome that will deliver that experience via a beautifully crafted, interactive interface. The Motorhome Selector asks our personas what they want from their New Zealand experience, in a way that is specifically relevant to the insights we have about each persona.

At the same time, there's a job to do. Wilderness needs to educate our personas on why Wilderness Motorhomes are superior to other brands, and how their luxury vehicle features will help our personas get the holiday they really want. The Wilderness Motorhome Selector gently educates our personas as they step through the tool with helpful tips and information to ensure they understand the real benefits of a Wilderness Motorhome.
And we're helpful. Stepping through the selector, our personas get tips on driving on New Zealand roads, as well as advice on the practicalities of different vehicle configurations for daytime and nighttime living arrangements. After answering six engaging questions (yes, only 6), our personas are presented with a vehicle match to suit their holiday persona. And of course, at that point, they're invited to book that vehicle.
And there's more. The information our personas offer-up while completing the selector is stored against their profile and is fed into an intelligent email nurture programme - always gently encouraging our personas to the point of purchase. This data is also used to gain more learnings about each persona to inform future content.
Try out the Wilderness Motorhome Selector yourself!
Goals
Goals of the strategy were to:
attract more website visitors convert high-value visitors into leads
generate better qualified sales leads
develop a thought leadership position
implement a responsive, data-driven marketing approach.
To achieve these goals, specific measurable annual objectives were set. Based on the entry criteria these were (1st February to 30th September 2017):
Blog visits Target: 30,544

Landing Page Visits Target: 4,964

New Leads (content marketing activity generated) Target: 1,638

New Marketing Qualified Leads (content marketing activity generated) Target: 328 New Customers (content marketing activity generated) Target: 82

Sales Target: $410,000 Return on Investment Target: $4.20
Results
The targets and results, spanning from implementation (February 2017), until September 30th, 2017*, were:
Blog visits Target: 30,544 Results: 32,202 – 5.4% over target

Landing Page Visits Target: 4,964 Result: 11,628 – 134% over target Result: 1,833 – 12% over target

Cost per lead = $52.62

New Marketing Qualified Leads (content marketing activity generated) Target: 328 Result: 760 – 132% over target

Cost per MQL = $126.91

New Customers (content marketing activity generated) Target: 82 Result: 415 – 406% over target

Cost per Customer = $256.53 Sales Target: $410,000 Results: $2,074,170 – 405% over target

Return on Investment Target: $4.20 Results: $21.50 – 367% over target
Why does this work deserve attention?
Aside from the unique strategy and heart-warming creative, the results have been outstanding. Original targets set for Motorhome Selector completions have been smashed, delivering 872 highly qualified leads to the business during the entry results period.
The Wilderness Motorhome Selector has changed the way people compare and select a motorhome for their New Zealand holiday. And the specific results of the tool have been so successful that the client has now incorporated the Motorhome Selector into their new website, replacing all previous plans to develop vehicle comparison functionality.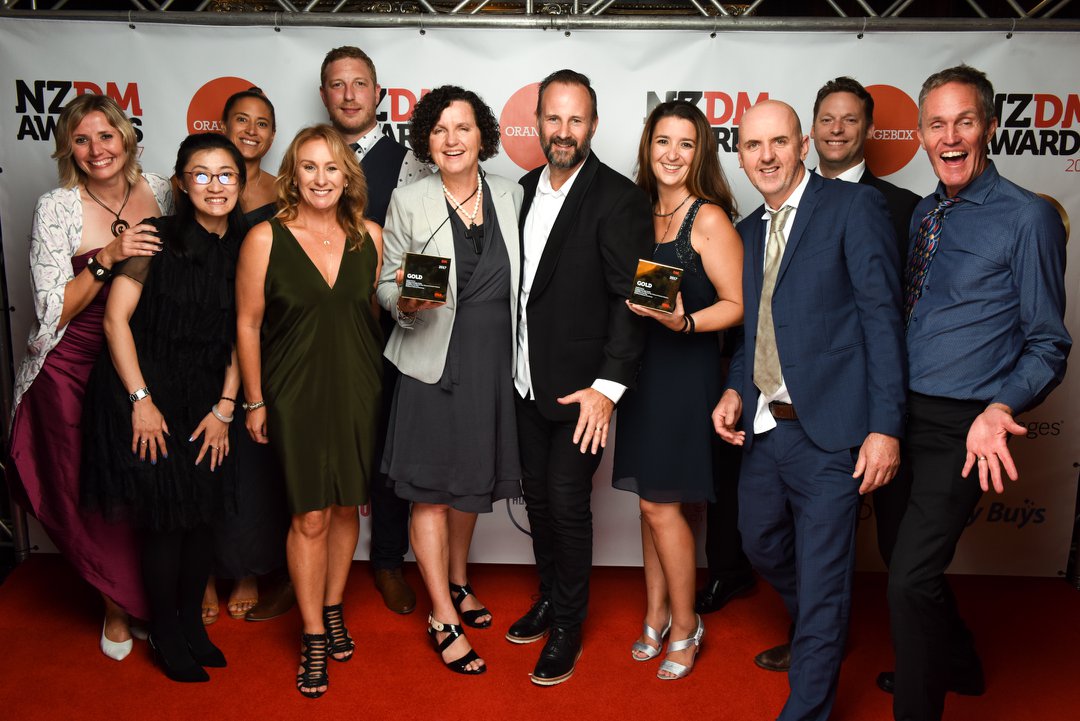 This work has attracted the attention of industry peers, being awarded two Golds and a Silver Award at the annual NZ Direct Marketing Awards. The NZ Direct Marketing Awards are the only New Zealand marketing awards that recognise clients, agencies, consultancies and suppliers who have exhibited excellence in insight-driven direct marketing projects and campaigns, connected with customers on an individual basis, and generated outstanding results. Engaging Partners is New Zealand's leading inbound marketing agency and a Platinum Certified HubSpot partner.

*Note: results mentioned in this blog were recorded between the dates of January 2017 - 31 September 2017 for award entry purposes. The programme continues to run today generating a steady stream of high quality leads and sales conversions for the business.