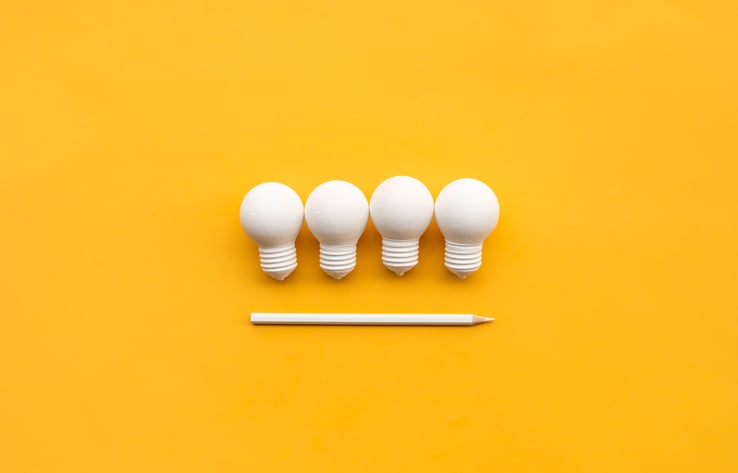 In the ever-changing digital landscape, it's essential to stay ahead of the curve and adapt to new trends and technologies in marketing. As we step into 2023, it's time to reassess and revise your marketing strategy to ensure it's up-to-date and relevant.
Here are some tips to help you create a successful marketing strategy in 2023:

#1 - Utilise influencer marketing
Influencer marketing has really cemented its position as a leading tactic for engagement in recent years. So much so, that 89% of marketers who currently use this form of marketing will either continue or increase their efforts in 2023.

By collaborating with industry thought leaders and influencers, brands can expect to increase awareness of the product or service they are selling, while gaining fans from the influencers audience. And it's comforting to know that more than 56% of marketers who invest in influencer marketing work with micro-influencers.

Micro-influencers are social media promoters with a smaller following. But while they have fewer followers, their posts often pack more punch due to their higher level of engagement. They've usually found a niche within the industry too, and have started to play a bigger role in converting leads, connecting with audiences, and boosting brand awareness.
#2 - Keep video content short

Embrace video marketing: Video is the future of marketing, and its popularity is only going to increase in 2023. Create engaging and informative videos that showcase your brand and products across multiple platforms like YouTube, TikTok, and Instagram.

Utilising a variety of social platforms is a great way to reach your target audience. According to HubSpot, a staggering 90% of marketers using short-form video will increase or maintain their investment next year, and 1 in 5 marketers plan to leverage short-form video for the first time in 2023.

Short-form videos usually take less bandwidth to create and align with the attention spans of online audiences across demographics. And with platforms like TikTok and Reels gaining rapid popularity in recent years, it's easy to understand why short-form videos are the most effective form of video marketing.

#3 - Know your target audience
Understanding your target audience is crucial for creating an effective marketing strategy. Gather data about their age, gender, location, interests, and buying habits to create a buyer persona. Use this information to create content and campaigns that resonate with them and ultimately boost the attractiveness of your product. Learn how to create buyer personas here.

The more you understand your target audience, the more effectively you can target them. Utilise a mix of channels to reach your target audience, including social media, email marketing, and search engine optimisation (SEO) for best results.
#4 - Inbound marketing as best practice

Not only is inbound marketing a valuable asset to create brand awareness, it also refocuses strategy to build trust and drive customers to seek out your content. And as we enter an age of rapid digital transformation, embracing inbound marketing is an incredibly smart choice for brands who wish to grow their audience and stay ahead of the game.

Inbound marketing requires you to produce quality, valuable content that is tailored towards your buyer personas and their needs. It works to attract customers by creating valuable content and experiences that are specific to their wants and needs. Inbound marketing puts your customers at the centre, because when they succeed, you succeed.
#5 - Emphasise the customer journey

The customer journey is the path a customer takes to make a purchase, and it's crucial to understand and map it out. Identify touch points along the journey and create tailored campaigns for each stage to keep customers engaged and increase the chances of conversion.
With this journey mapped out, you can work on creating personalised experiences for your customers. Personalisation is key in 2023, and using data to personalise your marketing campaigns and deliver relevant messages to your audience can be as simple as addressing them by name in an email or tailoring content to their interests.
In conclusion, creating a successful marketing strategy in 2023 requires a focus on understanding your target audience, utilising multiple channels, delivering personalised experiences, embracing video marketing, emphasising the customer journey, and measuring and analysing data.
If you want to stay ahead of the curve and adapt to the changing landscape, get in touch with us to ensure your marketing efforts are successful.