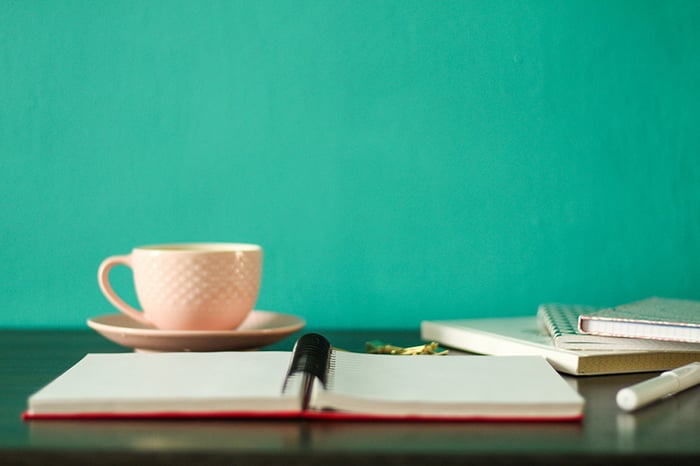 There are many working parts to a successful inbound marketing strategy, with one of the most important being an effective blog. Companies that blog have 55% more website visitors than those that don't. And what's more, B2C companies that blog get 88% more leads per month. With minimal effort, a blog can increase your SEO, convert your website visitors into qualified leads, and firmly establish your business as an industry leader. But before you say, I'm too busy to create a whole blogging strategy, it is easier than you would think.
Five pointers to help you get your blog underway
Here are five quick tips to help you create, or enhance your blogging strategy.
1. Address your personas
Your blog shouldn't be like a machine gun spraying content about willy-nilly. Your content should have a purpose and guide your lead down the marketing funnel. You need to know who you are writing for, identify their issues and be addressing them, so consider your personas and anticipate their questions and pain points.
2. Keywords = SEO loving
You need to know your keywords before you start writing. Select several and ensure your content is dripping with them. Use search terms and questions that your personas are likely to be using, in your titles, links, and throughout your blog content. This will increase the chances of web-surfers coming across your website.
3. What's the frequency
One thing you don't want is a blog with tumbleweeds rolling through it. Having one blog post a year is not the way to go. Whether it's weekly, fortnightly, or monthly, having content that is riddled with keywords regularly posted to your website will present your company as active and engaged, and it'll increase your SEO. Also, by regularly posting high-quality content that is relevant to your industry, you'll develop your business as a thought leader—that's why we called our blog the Thoughts and Curation Blog.

4. Get a blogging plan
Devise a pipeline of work for your blog content. Ideally, your blog plan will tell you:
what the blog topic and keywords are

which personas you will be targeting

where and when it's being posted

who is writing the blog.
You're looking to have a good six months of blog work in the pipeline that you can set and forget. You can use spreadsheets, whiteboards, whatever works for you. We use blogging calendars to keep track of our blog posts. It's also a great place to capture any ad hoc blog topics that come up before you've had a chance to sense check them.

5. Get it far and wide
Dumping your content onto your website, crossing your fingers and hoping for the blog gods to bless you is not the way to go. Promote the post through your social media channels. What's the point in developing well-structured, effective content if nobody is going to see it? Social media will push your work deeper into internet land, and posting regularly will increase your general following.

An effective blogging plan is an essential part of any marketing strategy. Good blogging content helps to drive traffic to your website. The more pages you have peppered with targeted content and keywords, the more your website will be indexed by search engines and the more visitors you will get. If you're not already blogging, it's not too late to start.
To keep up to date with the latest insights on content marketing strategy, be sure to subscribe to our Blog.