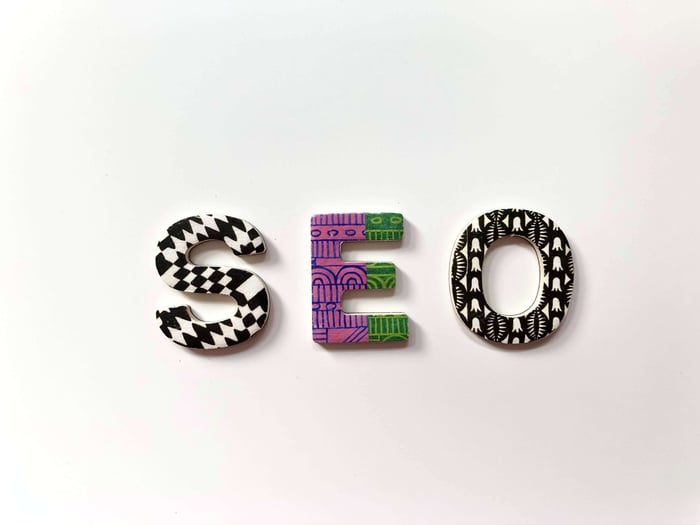 Everyone wants their website content at the top of the Google search results page, and with good reason when the first result, on average, captures 33% of search traffic. As a savvy marketer, you know that competition for this space is fierce and can be expensive if you're boosting your organic results with Google Adwords or Bing Ads.
Any marketer worth their 2c today knows that if you want to organically shimmy your way up the search result ladder, then search engine optimisation (SEO) is a must. Although SEO is a constantly changing discipline and can quickly become very sophisticated, we've written this article to give you a quick recap on three key things you should know about SEO today, to ensure your company website is keeping up...


3 ways to improve your websites SEO
SEO isn't rocket science — it's marketing. And thanks to Googles latest algorithm, it's getting more intuitive than ever before. Here are three key things to consider to increase your ability to be found (and ranked) on search engines...
1. SEO Keyword topics
Your use of keywords is critical and this is where having clearly defined personas comes in handy. What search terms are they likely to be using? Customers tend to use an obvious keyword, a question or "long-tail" keywords (three or more keywords). In fact, research by plugingroup.com shows that 51% of searches are longer than four words. Use keywords as often as you can in the body, titles, subtitles and links, without making your content seem jarring.
It's not always easy to know the best keywords, so, if you want to be sure, have a look at Google Adwords Keyword Planner, and Google Trends.
However, it's not just about finding and using the right keyword terms. Google has become smarter at figuring out the user's intent behind their searches. For example, a search for "famous circle of rocks" returns results for the Stonehenge. This means that exact keyword matching is no longer a necessity for search engines to discover your content.
2. Quality vs Quantity
The longer the length of your content, the greater the chances of search bots deciphering what your page is about. But steady on there, before you crack on like a 19th-century Russian novelist, it's still important to make your content engaging and relevant. The last thing you want is your audience to reach your page and then close the window because it's so bland. Engage your personas with your business, knowledge and expertise so that when they hit your page they say, "Yes, I am in the right place."
It's also worthwhile to help your audience along with subheadings so they can scan through your page and find the information most relevant to them. A general rule of thumb is: the longer the piece, the more the subheadings you should include.
3. Get mobile optimised
According to a Hitwise Report, a whopping 60% of Google searches now come through mobile, and this trend is likely to grow. The significance of this was reflected in Google's recent mobile-first indexing update. With the aim to make the mobile experience more pleasant for users, this update means that Google will actively promote mobile content in search results OVER desktop pages. This means that if your mobile site does not already contain the same valuable information as your desktop site, now would be a great time to adopt a mobile-first strategy.
Find out more about how you can best optimise your site for mobile here.
By ensuring your content is engaging, relevant to what your audience is searching, and optimised for mobile users, you'll be well on your way to improving the effectiveness of your SEO, and getting the most out of your inbound marketing.
Subscribe to the Engaging Partners Blog to keep up to date with all that is happening in the world of content marketing.