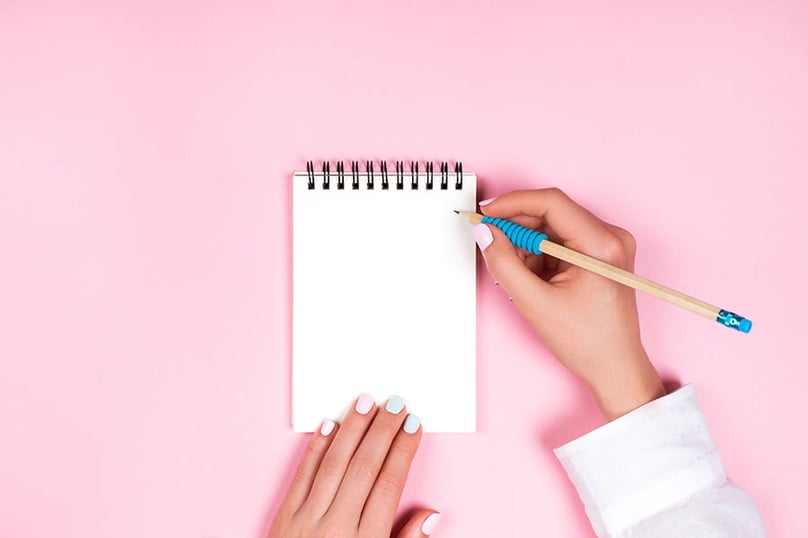 A quality blog helps your business get found online, builds relationships with prospective customers who are interested in your products and improves your ranking in search engines. The only problem? Writing good blogs that actually perform is actually quite challenging. In fact, there is a science behind blog writing that ensures the blogs you write hit the mark with your target readers and deliver results for your business.
To help you get into blog-writer-extraordinaire mode, we've outlined key steps to creating great content. Follow these steps and you'll be writing quality blog content that really performs for your business in no time.
1. Figure out why you're trying to write the blog

Ask yourself - what exactly am I trying to achieve with the blog? For example, you might want to show that you're a knowledgeable and witty content writer. As you move through the steps, it's important to keep that goal in mind so you don't change the direction of the article.


2. Understand your persona

Next, consider who your persona is - who are you trying to attract to your business? Understanding who they are (what would their personality be like?) as well as what resonates with them (what problems are they seeking solutions to?) will help you create an effective blog post.


3. Identify a relatable topic and research

Blog topics shouldn't be created from out of the blue - you always want to tie them in with relevant campaigns. Because the way people go about solving their problems has changed, it's best practice to avoid being overly salesy by pushing your product or service. You can help your client look like an industry thought leader by providing helpful information and incorporating CTAs that lead to valuable resources to assist personas along their buyer's journey throughout the blog.
Once you understand your personas and decide on a topic that will appeal to them, then it's time to start researching. As you scroll through Google, it's important to make sure you only use authoritative sources that you can trust. Look for primary sources (a.k.a. first-hand information from an immediate source) such as government publications/reports. And don't forget about your clients - because they're subject matter experts, you can interview them for unique information.


4. Create a headline that captures the reader's attention

This may be the most important step of all - headlines are everything. A) They give the writer the direction fo the article, and B) they your personas what information to expect. But because there will likely be many others trying to vie for your persona's attention, it's important that your title stands out from the rest. To do so, avoid clickbait headlines (You'll never believe why this article is so awesome) as well as headlines that can be answered with a simple 'yes' or 'no' in the first sentence.
Pro tip: Write different headline versions and share with another colleague or your client - which is the one that makes you want to click 'read more'?


5. Write your blog post

Now you're ready to write - but don't go in blind. With all the information you've just gathered, it's in your best interest to organise everything into an outline. To make sure you get it right break it down into sections:
Introduction: This should be enough information to pique the interest of your persona, including a quick summary telling them what to expect.

Body content: Fully explain the main points you want to discuss, assigning the sources to each point you want to make.

Conclusion: Summarise your main text and finish strong with a convincing and customised call to action.
Writing tips: Once you're done with the outline, writing the blog should be fairly simple. Make sure you nail the tone of voice for the piece - writing with personality will help develop more of a relationship with the reader. You also want to avoid writing in heavy paragraphs. Sub-headers and bullet points are useful to break up walls of text, simplify ideas and keep the reader's interest.


6. Incorporate images

Use images related to your post that are eye catching and attractive. If possible, use images of people, as these often pull readers in most effectively. In most cases, you want to make the images as natural looking as possible - Stock images don't resonate as well with anyone. Social embeds are a great way to incorporate unique images, as well as a way to incorporate unique company information.


7. Edit and proofread your blog

A simple spelling mistake or apostrophe crime can compromise your credibility, making your blog look unprofessional. Run at least two sets of eyes over your blog and edit thoroughly before publishing. While editing add 10-20 topic tags to represent all the main topics you're covering - these are visible keywords that describe what your post is all about and allow readers to look for more information on the same topics.
8. Optimise your blog for SEO
Add meta-descriptions, H1s, title tags and image captions that include relevant keywords. Link keywords in blog copy to relevant resources throughout your site. These practices will optimise your blog for search engines, helping people find it through Google and other platforms - this is essential as if no one can find your articles it doesn't matter how great they are.
In summary...
With the eight steps above at the top of your mind, your blog writing will be focused and effective.
Learn more about the role great content plays in an Inbound Marketing strategy so you can generate more leads for your business.