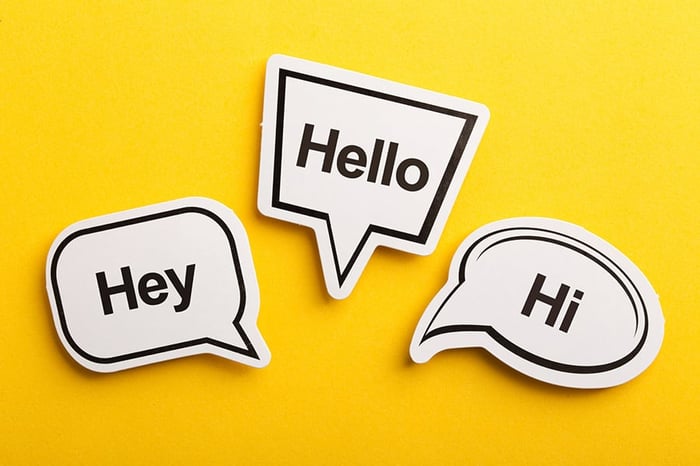 It all started with Siri. When Siri first came on the market, the technology was a novelty. Now with Cortana, Amazon Echo, Google Home and a whole lot of other technologies to choose from, it's obvious where the future of search is heading.
Digital assistants and industry developments in recent years have also made voice searching easier and more accurate. As more and more people search with their voices rather than their fingers, voice search has grown exponentially - usage has increased by 35 times since 2008, and it's predicted more than half of queries will be by voice search by 2020.
As marketers, we need to make sure we prepare for these changes by adapting and optimising our content marketing strategy to suit.
In this blog we explain why voice search is the future of search, and give tips on how as a marketer you can take advantage of it to stay ahead of the competition.
4 ways to optimise for voice search
Research and target conversational queries
Voice search queries take on a different format to typed text queries. Gone are the days of picking a couple of keywords and making them the focal point of your content. Voice search is almost like having a conversation with your device, and because of this, long-tail keywords and questions are more natural and common.
Think about the way people speak — which naturally spoken questions could bring people to your site? This is less about keyword variations, and more about real speech. Try using voice search yourself. Ask your target questions and see what kind of content comes up.
Focus on your mobile site
People use voice search almost exclusively on mobile. So if you're focusing on voice search optimisation, mobile user experience and mobile performance (including page speed) should be prioritised.
Another reason to up your mobile game? Google is currently operating on a mobile-first algorithm, meaning that it will actively promote mobile content in search results over desktop pages.
The neighbourhood factor
If you're a local business, voice search could be one of the top ways your customers find you in the future. Research shows that voice search is three times more likely to be local-based than text search. For example "Thai food places near me" or "where is the closest car rental?".
To optimise for this make sure third party sites such as Google MyBusiness and Zomato have up-to-date information, and that these profiles are as complete as possible. This will allow users to contact or locate your business without even entering your site.
Test, and test again
As you start to optimise your website — or web pages for voice search make sure you test the queries on each search platform. Test them as if you were an average person and see where you rank in voice search. This process may take some time, but it's important, to ensure you get the results you're after.
Technology continues to evolve and marketers need to keep up with these changes. The use of voice search is on the rise and it's looking to be a game-changer. Optimise your website and content for voice search now and stay ahead of the competition.
To keep up-to-date on the latest Inbound Marketing tips, tricks, and trends, subscribe to our blog!