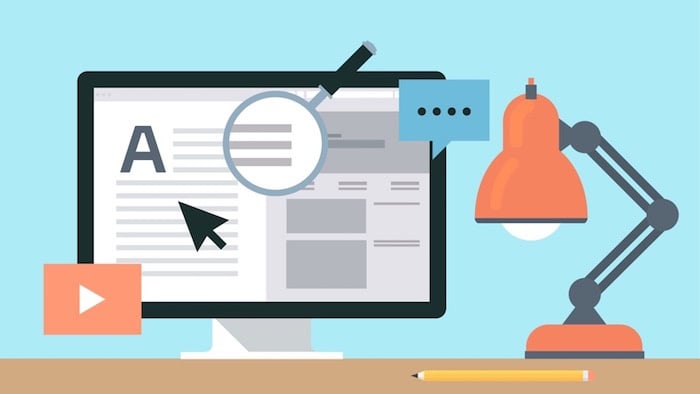 When consumers encounter a compelling offer from a company, whether it's for a product, service, or subscription, it may seem as if the battle is half won. Converting a new lead seems inevitable. That is, until the customer finds himself on your home page without an easy way to get what he's looking for. Suddenly, a sure thing becomes a lot more uncertain.
Landing pages are a big part of successful digital marketing strategies, serving as a convenient, readily available place intended to meet consumer needs. The name for any destination page designed to give a customer the information and opportunities he seeks, landing pages are vitally important in inbound marketing, giving companies valuable tools to convert leads, grow subscriber lists, and ultimately boost revenue. When your landing pages are optimised for conversions your possibilities are virtually limitless.
Focus on Design
What your landing page looks like has a big impact on how prospective customers react. The colours used, the formatting, and the appearance on both desktop and mobile devices can all either drive leads or force your customers to abandon ship.
The design of your landing page should be focused on the project or service in question; in general, landing pages are not a one-size-fits-all solution but should be specific to each offer you have available. Make sure to include all relevant information, like subheadings and a large, visible call to action. Many effective pages remove navigational options as well, making your landing page a unique destination without the option to navigate away.
Keep it personal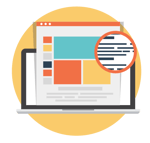 Even if you use a template to create a landing page, making it personal is a big part of creating a strategy that works. Elements like stock photos and generic content should be removed and replaced with personalised, specific information that gets right to the point.
An effective landing page should be completely customised to both your company and what you are looking to gain from a customer. Using cookies and other identifying data can help you create landing pages that respond to visitors, providing a unique experience for every web user in a way that is far more likely to convert leads than a boring, generic approach.
Make it easy
A landing page, when used effectively, should make the process of buying, subscribing, or enrolling painless. A customer doesn't need to know you
r life story; she or he simply needs to know enough to see the benefits in your company. Good landing pages are short, sweet, and to the point.
Your design should be direct in nature, asking enough of the customer to get a feel for who he is and what he wants without demanding too much. Landing pages with fewer fields to fill out generally perform much better; in fact, in a Marketo study found that reducing form fields from nine to five increased conversions by 34%. Progressive profiling can be a big asset in this arena, giving marketers the tools they need to build databases and fill in information about customers over time rather than bombarding him with the same boring questions form after form.
When web users are looking for a solution, how a company presents itself is very important. The quality and caliber of your landing pages can make or break customer interaction, making these crucial destinations a top priority. By customising your design, reducing unnecessary information, and making the process easy on your visitors, you have everything you need to transform unknown entities into loyal customers.
Gearing your content offering towards increased conversions can be a difficult task. Download our Free Buyer Persona Template as a first step in fine-tuning your understanding of what your ideal customer is looking for in their ideal content experience; so you can create it.