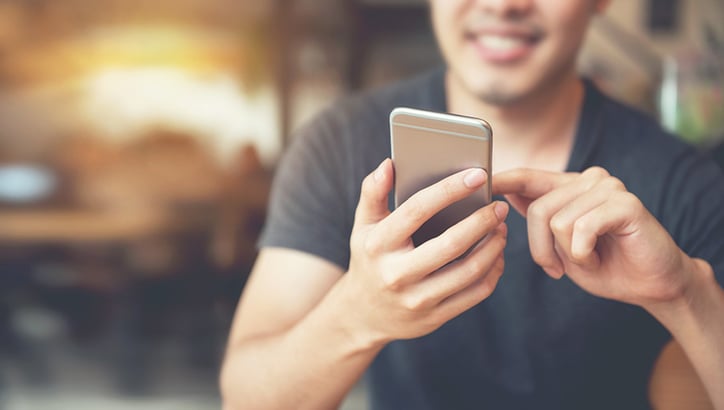 Now that you know what to dismiss during your next content marketing strategy meeting, it's time to set some new year's resolutions — a.k.a. your business goals.
Here are six strategies you should start implementing into your business today.
2019's up and coming content marketing strategy


1. Personalised content
Break out your personas! Your target audience members are not robots and they all have different personalities. It's about time you reach out to them with valuable content which speaks to them more personally, at a relevant time. Say goodbye to broad target audiences and be more direct with your approach be it an email, an offer or even a blog. Not only will your customers appreciate it, but your bottom line will too, thanks to a targeted spend.


2. Long-form content - yes long form
Many marketers approach content creation thinking that people have the attention span of a goldfish, and therefore will be drawn to short-form content - but when it comes to content, longer is better. In fact, according to a recent study, long-form content gets more shares than short-form. So, in the world of short-form content, stand out with word counts ranging from 3,000 to 10,000 words.


3. Voice search
Information has become more accessible, so much so that you just need to say a word—like, literally. Let's look at the facts:
19% of people use Siri at least daily. (HubSpot, 2015)

37% use Siri, 23% use Microsoft's Cortana, and 19% use Amazon's Alexa at least monthly. (HubSpot, 2015)

20% of search queries on Google's mobile app and on Android devices are voice searches. (Search Engine Land, 2016) The number of voice queries increased 3,400% between 2008 and 2017. (HubSpot, 2017)

Google claims its voice recognition accuracy is now at 92%. (Campaign, 2017) Two-thirds of people who use digital voice assistants, such as Amazon Echo or Google Home, use their smartphones less often. (CNBC, 2018)
But wait. There's more. Stay tuned for the third and final blog of this series where we share a couple of tactics to help you put these strategies into action!
In the meantime, if you have any questions, comments, concerns or desire, come see what Engaging Partners is all about, give us a call!