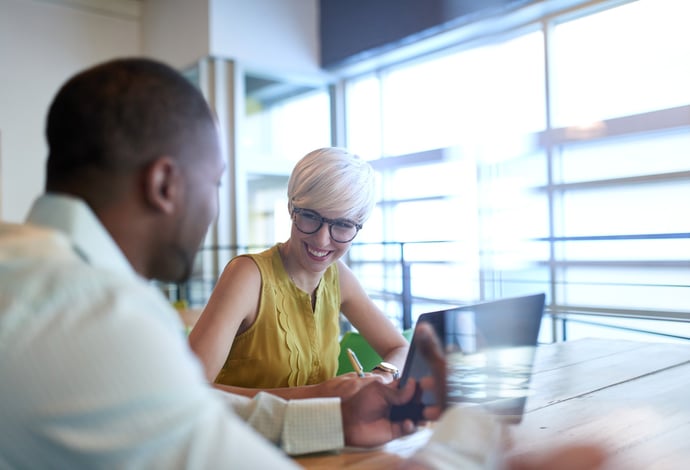 2018 sure was a roller coaster. Whether you enjoyed the trip or not, you're still here! And with the year coming to a close, it's best to gear up and get ready for what's in store this coming 2019.
As they say, out with the old and in with the new - this is especially true with your content marketing strategy if you want to stay ahead of the game. In this first blog of our three-part series, we've compiled content marketing strategy tips that can give you a head start in 2019.
Content Strategies We're Saying, 'See Ya!' To
First, let's cut the fat. Here are five myths that are best left behind with 2018's biggest headlines (midterm elections, faulty self-driving cars, and that bit on how Katy Perry and Taylor Swift finally made up).
Keyword stuffing
High-quality content doesn't need keywords awkwardly jammed into every other sentence to rank. You don't want to spam anyone with excessive links or keywords, otherwise, you'll catch Big Brother's attention. As we all know, Google penalties can lead businesses into ruin. And that's definitely the last thing you'd want in 2019.

More pages, more traffic
Yes, you'll want to have as much traffic to your websites as possible. And one obvious solution for garnering said traffic is to create more pages. Good in theory, but practice is trickier. When it comes to content in 2019, place value in quality, not quantity.

Linking bad sites
Google knows all, especially when you're trying to cheat them. If you think you can hide a bad site under their noses, you better think again. Google's Penguin algorithm update is in place to penalise low-quality backlinks. Make it a New Year's resolution to disavow those links.

Ignoring image optimisation
They're just pictures, right? WRONG! While search engines can't appreciate the beauty of your images, they can read the alt text and relevant file names to understand how it's context. Missing this tiny detail also means lost opportunities to be seen online.

Ignoring mobile optimisation
If content is king then mobile is queen - you're a fool to ignore it! When was the last time you met someone who doesn't own a smartphone? Can't remember? Neither do we. This is why it's only rational to optimise your content to make it more mobile-friendly. Also, did you know that:
Convinced? Good! There's also a recent trend where people tend to use their mobile phones while they're watching TV or browsing on their computers.
This is called second screen usage. It's become so popular that social second screen usage during events has become a huge marketing opportunity for brands. In fact, 40.2% of female social media brand followers interacted with brands tweeting while watching cultural events on television.
Stay tuned for our post in the New Year that will delve into the content strategies that will take you into 2019 and beyond.