Engaging Partners has partnered with Typeform to bring you tools that'll get you closer to your audience. Excited is an understatement.
Typeform is a web based platform that makes collecting and sharing information comfortable and conversational. You don't need technical design and development skills to create beautiful lead generation forms, quizzes, surveys and interactive videos.
So whether it's generating leads or receiving feedback, you can create awesome, personalised assets without needing to write a single line of code.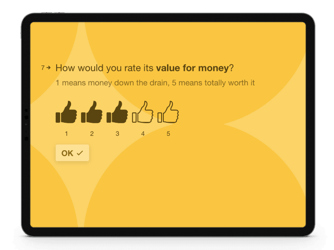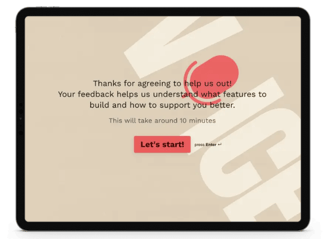 And best of all, everything's in HubSpot. So it's ready for you to act upon, whether it's to nurture a lead via a follow-up email or to analyse the performance of your marketing campaigns.
Why have we partnered with Typeform?

In a time where audiences are looking for interactive experiences more than ever before, Typeform gives marketers a huge opportunity to engage audiences at record levels.
Engaging Partners Solutions Partner, Trevor Van Rensburg - "Engaging Partners decided to partner with Typeform because it makes data collection feel like a conversation. It creates personalised experiences that generate higher response rates, and the integration with HubSpot makes it even easier to create more powerful lead-to-customer journeys. We're very excited to offer this amazing tool to our clients."
Typeform Partner Manager, Mattea Kilstofte - "We are excited to partner with Engaging Partners because they are transforming the way brands use technology and create an incredibly engaging customer experience. In an increasingly impersonal digital world, businesses need more than ever to make human connections with their audiences in order to engage, learn, and grow. We cannot wait to see this partnership thrive!"