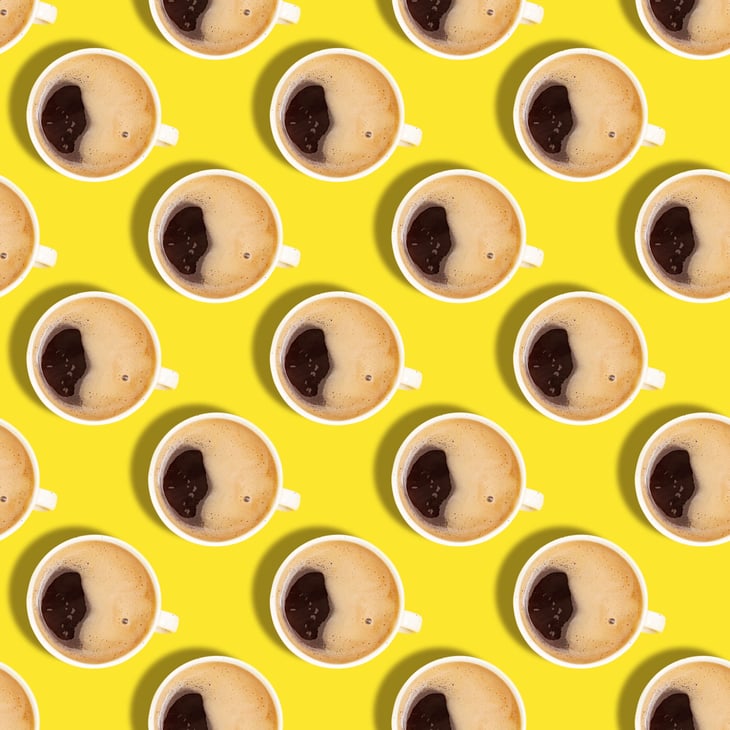 Working efficiently across time zones: Advice from our Solutions Partner, Trevor Van Rensburg.
In the wake of the Covid-19 pandemic and resultant travel restrictions, working from home has become the new norm for many of us. The pandemic has forced people to experiment with remote and hybrid forms of work, opening the lid to various benefits and consequences, especially across geographic time zones. But with remote working on the rise (as told by the number of cats and dogs in the background of zoom calls), professionals that rely on in-person meetings and co-worker interactions can be left in a grey area.
So can working from home be as productive as working in the office? 100%.
Trevor Van Rensburg is well prepared to share his top tips for remote working success!
Tip 1 - Use the right tools!
When it comes to remote working, apps are your new best friend. While you may be working with a fantastic team, the time zone differences can make it extremely hard to keep track of progress, set tasks, and share work. Here are Trevor's favourites:

HubSpot is a cloud-based CRM designed to help align sales, marketing, service, and operations teams. It's the perfect platform to optimise your inbound marketing strategy to generate more qualified leads, and ultimately, help you sell more effectively. From scheduling tasks and social media posts to creating workflows and documents to time-structured meeting links, the beauty of HubSpot is that it saves you time, acts as an all-encompassing database, and helps you close more deals faster.




Slack is the perfect workplace communication tool. It's an instant messaging system where you can create channels to focus on specific tasks or clients. You can also set timezone preferences to reduce disruption - it's the perfect way to bring teams together, no matter their location!
Pro tip: Make sure you update your status and set yourself as "away" when you're not available.
Asana helps teams organise, track, and manage their work and tasks in one place. Using the workplace management dashboard, you can outline projects and assign specific tasks to increase accountability and help everyone meet deadlines. Asana's in-depth project tasking capacity makes collaboration a dream, regardless of your location or time zone.
Harvest is the easiest time tracking tool by far. It helps plan and estimate projects, manage team capacity and workflow, invoice seamlessly, and get paid fast. And best of all, the integration adds a timer icon to all your tasks in Asana. You just select your project and task, and you're good to go. No need to stop what you're doing or switch apps.
Cradle is a phone cloud system for HubSpot with integrations to create a world-class experience for your customers. It routes calls through a local mobile number and sends voicemail messages to your email address through workflow automation. It's a great app that allows you to build relationships and boost productivity.


Vidyard allows you to record amazing sales videos for your prospects and customers in just a few clicks. It's also great for recording demos and updating your colleagues on important information during their waking hours, without setting up synchronous calls through Zoom or Teams.
Tip 2 - Make the most of your email and online calendars.
Mail functionalities are a lot more complex than their original type and send counterpart. With functions to schedule sends, embed videos, and HubSpot integration for logging and tracking, emailing can actually help simplify your workload now.
One of the most pressing issues when working with a team across different time zones is scheduling a meeting/call time that works for everyone. Google Calendar comes with some really cool features, including a world clock that allows you to schedule meetings across time zones. There's also a secondary time zone setting that you can add to your default view, so you always know what the time is where your colleagues are. And, make sure you've synced all of your colleagues' calendars to see their availability instantly.
What's more, HubSpot's meeting tool actually syncs to your Google or Office 365 calendar. Giving prospects the power to see your availability and book meetings with you eliminates the back and forth of scheduling and ultimately saves you time! Another cool app is Foxclocks - it lets you keep an eye on the time around the world by putting small clocks in your status bar. Really useful when you're engaged in multiple cities!


Pro tip: Integrate other app functionalities, such as Slack, Zoom, and HubSpot tasks into your Google Calendar to have a single, cohesive view of your work schedule and tasks.
Tip 3 - Leverage social media!
Implementing social media into your sales strategy can lead to impressive results. Although it lies with the marketing team to control your brand's presence on social media, it's crucial to stay relevant and engaged as a sales professional.

Short on time? Find out what content works best for each social channel. Download our free infographic here.

Leveraging social media can also help you keep track of local news stories, research prospective clients, track relevant metrics, conduct a competitive analysis, share customer stories, and identify your ideal customers. What's more, social media can help you leverage your in-country experience and help you feel more connected to the rest of your team.


Pro tip: Your LinkedIn Social Selling Index (SSI) measures how effective you are at establishing your professional brand, finding the right people, engaging with insights, and building relationships. Your score is updated daily, giving you opportunities to improve. What's your SSI? Check it right here.
Tip 4 - Utilise ecosystems
There is a whole universe of robust software solutions out there, waiting to be discovered by businesses. Ecosystems make it easier for companies to manage all of their tools from one connected platform like HubSpot does with its Solutions Directory. Customers expect seamless, personalised experiences throughout their entire journey with you, and there are so many programmes that can be added to your browser to provide additional functionality and support. However, not all ecosystems are created equal, so you must review the possibilities to ensure no disruption to your performance.
Trevor's favourite HubSpot third-party plugins include:
To get a better understanding of what plugins your website needs, it's important to know how well it performs. Try out our Website Grader tool now.
Tip 5 - Look after yourself!
Get out of your PJ's, or at least put on a nice shirt! When you work remotely, it's easy to fall into a habit of working unusual hours to keep up with the rest of your team. But you don't want your days to become nights and nights to become days! Routine is key, but sometimes, late nights and early mornings are inevitable, so planning well in advance is essential. Even simple things, like putting your coffee (or tea) out before bed each night, will significantly impact your productivity.
Pro Tip: Ensure you rest when you can and stay active so that your batteries are recharged. In Trevor's case, this means sleeping until lunchtime after he's done the school drop off!
It's also important to stay connected. Join team meetings and other activities run by your workplace to feel included in the team and be active with online industry events. Even if it means you'll need to make your own competition-entry pizza in the middle of the night or toast your company wins with champagne at 5am, the more involved you can be, the less the geographical isolation will feel!
So while multiple reasons point to remote work hindering performance, it can actually be more productive with the right tools, schedule, and routine in place. Just be careful not to overwork, and make sure you've got plenty of caffeine in the cupboard - you'll need it!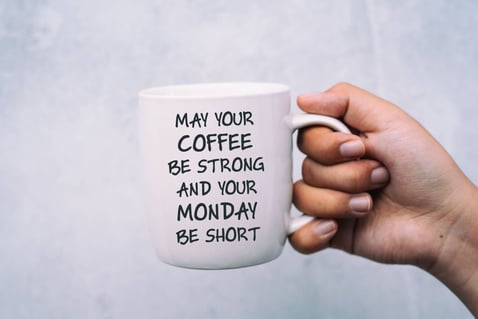 We hope you've found these tips for remote working success helpful! And as always, if you need any help with sales or marketing transformation, don't hesitate to get in touch.