The COVID pandemic has caused a huge increase in consumers turning to search online for information, entertainment, and connection. With that trend continuing to rise, digital channels are accounting for almost 80% of marketing budgets in 2020.
Today, over 50 percent of the technology spend outside of IT department budgets comes from marketing, and that's on top of ITs own expenditure on marketing technology.
Changes to buying processes are also likely to be responsible for greater investment in digital marketing technology. In a digital world, consumers have more control over the purchase process. They self educate, they look for information earlier in the purchase process and they're waiting longer to talk to sales people (if at all). From that standpoint, businesses are saying, "how do we get involved in that purchase-making decision earlier, before our competitors establish a relationship?"
So who are marketing departments turning to for technology support?
This new budget and investment isn't being spent with traditional players. In a recent ranking by Gartner of the leading global digital agencies, IBM Interactive and Deloitte Digital were both listed well inside the top 10. Given we haven't seen either of these 'agencies' stepping up to accept any creative awards lately, their focus is obviously on other things. Their focus is on providing marketing technology services.
So while traditional agencies have done well to develop their digital offering, they have mainly focused on communications, creative, and media - or promotion as defined under McCarthy's four 'P's'. However, the new budget and investment is going to new players who are providing services in areas around the other 'P's'- pricing, product and place.
And it's in this area that there's been a huge increase in the number of providers focused on assisting marketers to develop digital marketing technology. Looking at the infographic from chiefmartech.com below, you can see the myriad of new marketing technology players all jockeying for a share of the 'new tech' marketing budget.
So, what we are seeing is a new digital divide –not between the 'haves' and 'have nots' – but within marketing departments. We see a traditional group of businesses servicing traditional marketing requirements for communications services, and a new set of players promoting new marketing technology services, leaving a gap and major challenges for marketers to navigate. Currently only a few global companies like IBM and Deloitte seem to be attempting to bridge the gap.
I believe we'll see more digital services businesses emerging that can help marketers span the new digital divide.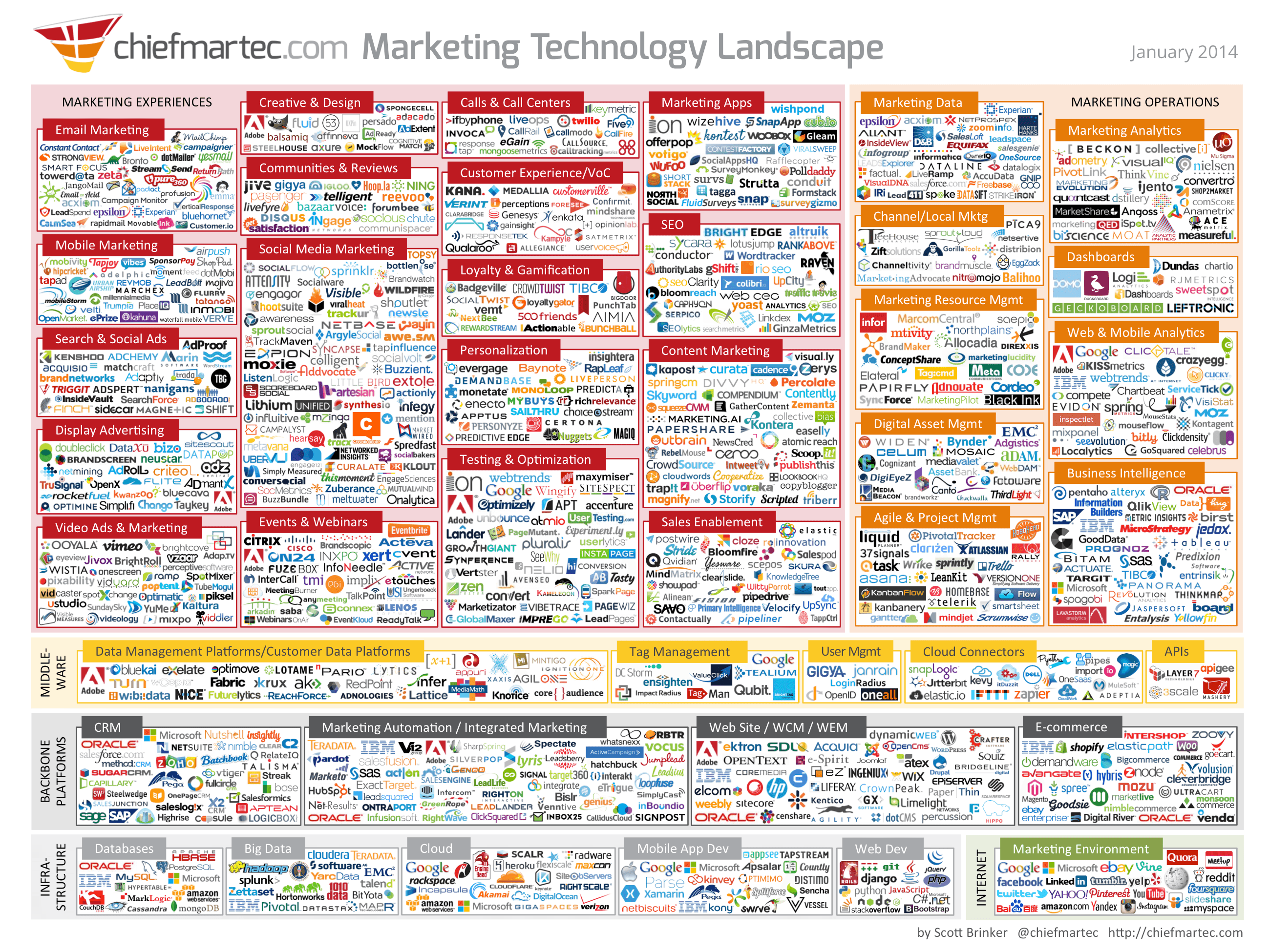 Editor's Note: This post was originally published in 2019 and has been revamped and updated for accurate relevancy.