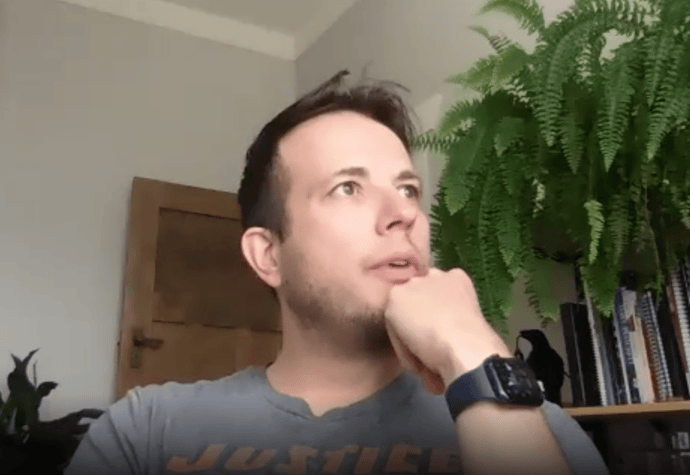 Lately we've been working with a number of clients to incorporate ecommerce into their sales mix, and we're frequently asked to advise on platform selection. Market leaders WooCommerce and Shopify are the most common ecommerce platforms Kiwi businesses adopt. So in what situations would we recommend one over the other? Hugo Venter, our ecommerce specialist, shares his advice in this blog.
A new report from Nasdaq estimates that 95% of purchases will be made online by 2040. This outstanding stat is evidence that ecommerce is opening a world of opportunity for businesses of all kinds, everywhere.
Luckily for us, we have a Shopify and eCommerce expert working in our midst. We recently chatted with our Senior Transformation Partner, Hugo Venter, about the comparison of two major eCommerce platforms: Shopify and WooCommerce.
We delve into:
Now, let's get into the interview!
Q. In what situations would WooCommerce or Shopify be better than the other?
While Shopify has 4.4 million daily active users, the WooCommerce plugin has 30,000 daily downloads. So while both solutions perform exceptionally well, it's important to understand which is most appropriate for your specific scenario.
"It really comes down to the question: what are you aiming to do? Are you selling a product or a service? Is your shopping experience complex? Once you are clear on what you are trying to do as a business and the shopping experience you want to create for your buyers, you can then determine what platform will be best suited to them.
The difference between Shopify and WooCommerce is that Shopify is an 'out-of-the-box' platform meaning it is very easy to set up and begin using. The caveat with this is that you are confined to working within Shopify's guardrails and it can be difficult to integrate certain plugins or custom functionality. So yes, while you can remain fairly confident that things won't break with Shopify, you are very limited in scope in what you can actually do, and you can become reliant on paid extensions - which becomes very expensive.
WooCommerce on the other hand costs less money to set up, is simple to install, and you have the ability to build your own custom developments within the platform."
Q. How do you know if your shopping experience is complex?

"This really comes down to planning. Map out what your customer journey looks like in relation to what you're selling. For example, are you simply dropshipping shirts? Or do you have a complex subscription and fulfillment model?
Some common layers of complexity within the shopping experience include returns, unique customer requests, fulfillment and shipping. You need to be aware of your potential to scale. If you're dropshipping, does your supplier have capacity? Will there be shipping delays? What happens when customers want returns/refunds? These are questions that need to be accounted for when deciding what platform to use. You need to define what you sell, and then map out every possible journey a customer could take when buying your product."
Q. There's a common belief that Shopify is only for retail solutions. Is this true?

"Shopify is built from the ground up to sell something to someone which makes it ideal for retail or very simple sales offerings. One huge advantage Shopify has, particularly with retail in mind is it's point of sale (POS) integration. You can effectively turn your brick and mortar store into an ecommerce store with a few clicks. If you're already using Shopify for your point of sale, you can transition into selling online very quickly. Conversely, if you've been selling online for a while and want to transition into bricks and mortar - setting up your in-store infrastructure using Shopify point of sale is very very easy. As opposed to WooCommerce, which has not yet branched into point of sale, this type of process would be far more difficult to accomplish.
But Shopify becomes costly and complex when you want to do things that fall outside of its core capabilities - for example, subscription services, bookings, rental services etc. This is where a solution like WooCommerce becomes more suitable because it's open-source which gives you access to more tools and plugins that solve more complex sales scenarios, and is more affordable than Shopfiy in these scenarios.
If you're looking to go down the B2B wholesale route, the Shopify wholesale channel, Shopify Plus, is an option, but can be limited. Again, this is where WooCommerce may be a more suitable platform due its ability to be configured and customised to suit the less 'out of the box' requirements of wholesale sales scenarios."
Q. There is a perception that WooCommerce and WordPress are insecure due to being early 2000s open-source software. Is this true?

"With Shopify, you're within their guardrails so you don't have to worry about security as it's a closed system with quality assurance, checks and balances and a sophisticated support system. This is why you pay Shopify a monthly fee.
With WooCommerce, WordPress is the environment where it is being hosted, and WooCommerce is the eCommerce platform. Within WordPress, you can install anything under your own responsibility, so WordPress is as secure as your commitment to keeping it secure. A workaround for keeping the environment secure is to install a good security service. A free plugin like Wordfence will provide a firewall, geo-blocking capability, and prevents you from allowing your plugins to get out of date. So while Shopify provides an out of the box secure platform, there are simple workarounds that can make WooCommerce just as secure."
Q. Are there any differences between Shopify and WooCommerce in terms of 3PL?

"A lot of people use 3PL (third-party logistics) services that keep their stock and send their product. Shopify is taking on Amazon in this regard with their Shopify Fulfillment Network (only active in the US but will be expanding globally) in that you can send your inventory to them and they will take care of everything for you. The strength of this is that Shopify Shipping gets preferential rates from shipping services like UPS, USPS, and DHL, and they have the purchasing power to buy massive warehouses.
With WooCommerce, it's very simple to integrate with third party systems through very simple APIs. Personally, I've integrated a WooCommerce store with a 3PL to take care of receiving orders, shipping orders, and updating statuses. We just needed to add steps into the order status: 'order paid, order retrieved by the 3PL, order packed by 3PL'. This was easy to do with WooCommerce because we could just add those additional steps through internal customisation.
However with Shopify, this may not be possible at all due to their backend system being so locked - you would have to rely heavily on a custom built plugin that integrates with your Shopify store - but then you would be limited to the 3PL companies who built those integrations.
With WooCommerce, it's as easy as giving credentials and stating what the shopping endpoints are. No additional scripting or plugins are required from an integration perspective."
Q. Subscription models are becoming more prevalent in ecommerce. How do the two platforms handle this?

"Whenever subscription services get implemented businesses see an immediate uplift in sales. It's an easy 'set and forget' way of purchasing a product that you know you love and want to continually use.
Shopify has an Achilles heel here because traditionally they've relied on third parties to process recurring payments. Shopify uses Recharge as their processor, which becomes complex because Recharge takes the money, processes the payment, and then pays you. So it comes into your bank account from a different source than your normal Shopify payments, adding another layer of financial complexity.
Whereas with WooCommerce, because you just integrate directly with Stripe, if you want to set up recurring payments you just buy the native subscriptions module on WooCommerce, and it's a seamless experience without a third party takeover.
You should also consider the management of subscription payments. With Shopify, technically the subscription is managed by a third party and so you're going to have to correspond with that third party to manage the subscriptions. But with WooCommerce, you keep a single point of contact to manage all payments including subscriptions inside the platform, instead of relying on a third party to take ownership of that personal data."
Hugo, in summary, if someone is wanting to introduce ecommerce into their business, what are the most important things to consider?

"I would advise that the two most important considerations are: what you're selling; and what your level of technical ability is. These two things determine the starting point for a discussion on the tech stack needed. The reality is, maybe neither Shopify or WooCommerce is the best suited platform for you, and perhaps another ecommerce platform like Magento suits your processes and integrates better with your CRM.
Then factor in your budget - what's the out of the box cost, the likely cost of add ons and ongoing operational costs? Everything adds up and can erode your margins.
Another important consideration is speed to market. If you need to launch fast and have a relatively simple sales model, then everything out of the box with Shopify is often appealing. But even if your offering is more bespoke, with the right strategy and project management there's no reason a WooCommerce deployment can't be iterated and deployed quickly."
Looking to integrate a commerce-powered CRM for your eCommerce operations?
Check out our blog that compares the Best eCommerce Integrations for HubSpot here.