Content marketing, Events, How to...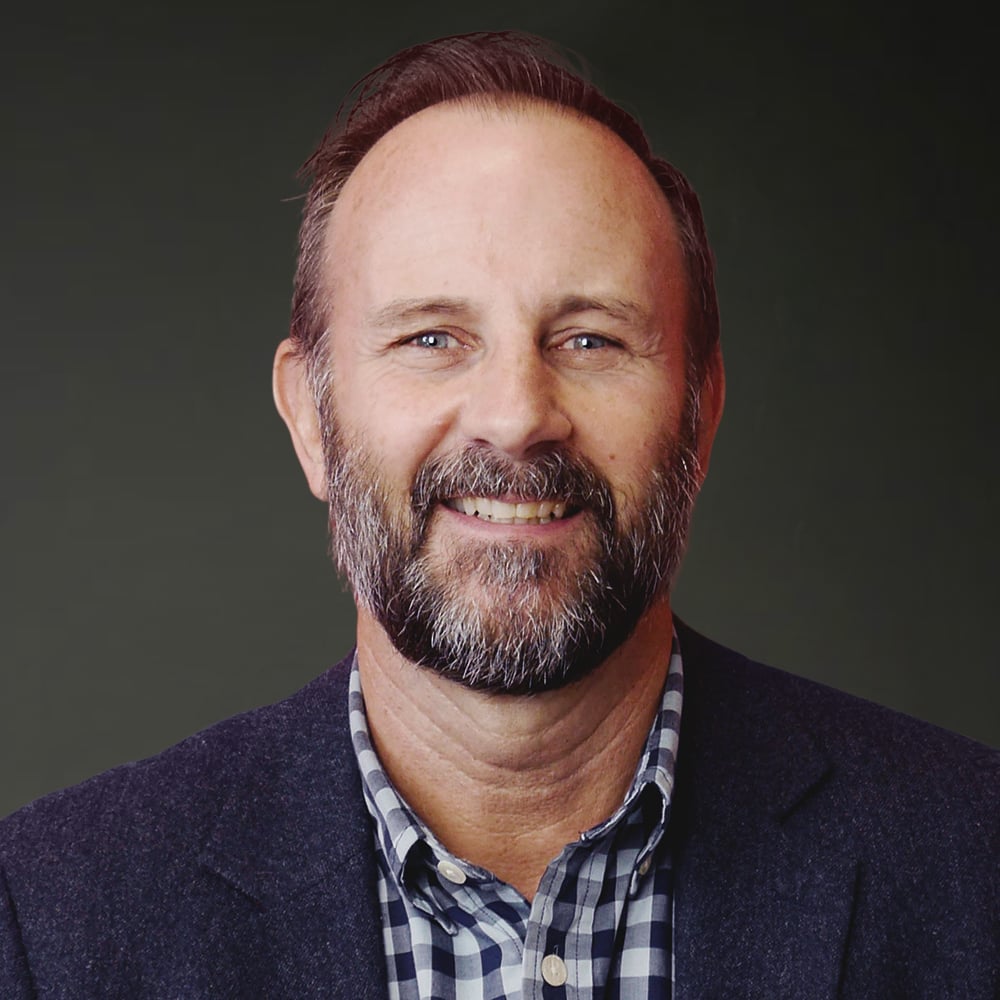 By Boyd Wason 22 Jun, 2017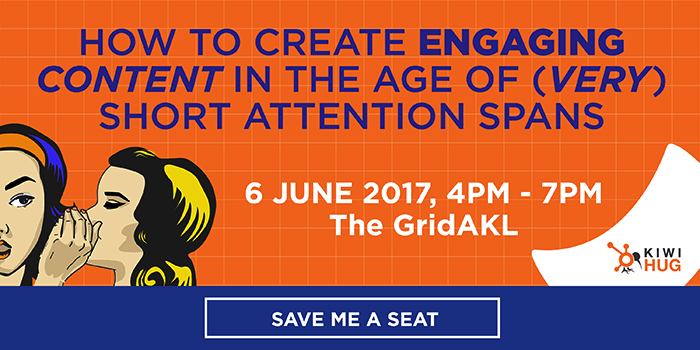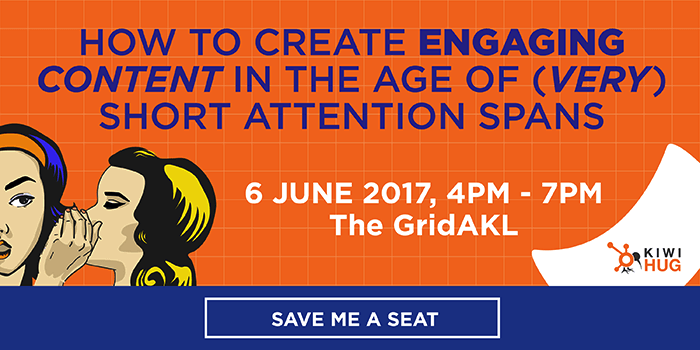 Creating engaging content has always been a major challenge for marketers. And with audience attention spans getting shorter and shorter, it's becoming harder than ever.
Earlier this month, we held another successful Kiwi HubSpot User Group (KiwiHUG) event, this time on creating engaging content in an age of increasingly short attention spans.
So, how do you create engaging content that will capture attention, and keep it?
Our KiwiHUG event explored this question, breaking it down into creating a strong content marketing strategy, and looking at how to implement this strategy successfully. We also had special guest, Dianne Taylor, an Auckland-based feature film writer speak about her experiences in content creation across advertising and screenwriting, for a fresh perspective.
Want to learn more about creating truly engaging content? Download the KiwiHUG event recap slides here.
The key behind creating engaging content?

A strong content strategy.
Sonia Slattery, Inbound Marketing Director here at Done by Friday, shared her expertise on the process of creating engaging content. Sonia started by highlighting the importance of clearly defining key buyer personas, and understanding their buyer's journeys.
Buyer personas and buyer's journeys are fundamental to creating great content that gently draws people closer to becoming customers. Who are you creating your content for? What do they want, how, when, and where do they want to receive this content? The answer to these essential questions are found in good persona development and application.
Sonia left us with 5 'Golden Rules' of content creation in the age of short attention spans:
Start out with one persona, and focus on addressing their needs and pain points with your content.

Plan out how you will nurture them through their buyer's journey - from the awareness stage (top of the conversion funnel), through to consideration (middle of the funnel), all the way down to the decision stage (bottom of the funnel) where they will hopefully become loyal customers.

Be part of the development process, every step of the way.

Be authentic - earn your audience's trust.

Always aim to solve persona pain points with your content by building a strong relationship with them, rather than thinking of it like closing a sale.
Our second speaker, Mary Hamilton, Marketing Director at Wilderness Motorhomes spoke about her first inbound marketing campaign, and what she took away from the experience.
Wilderness Motorhomes: A real-life case study.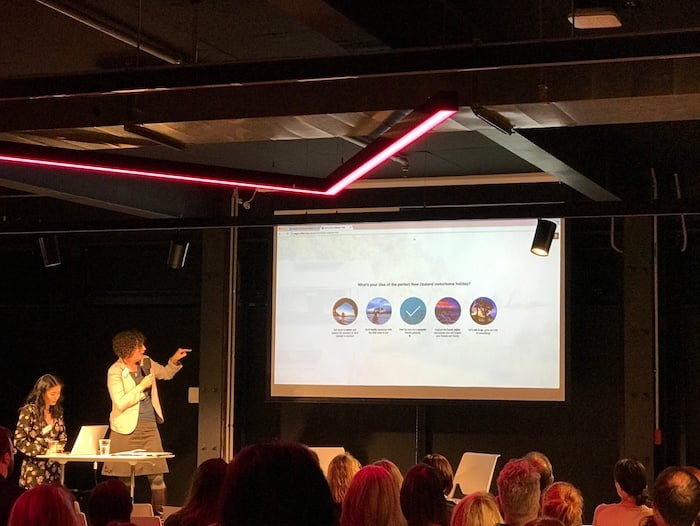 Wilderness was faced with a challenge: it was getting harder and harder to get found online, with so much competition out there, how could they attract quality visitors to their site? With that challenge in mind, they turned to Inbound Marketing, pinpointing key personas and focusing their content towards specific persona pain points and goals.
"It gave us the confidence that the leads we were attracting were of high value to our business."
The result was a content campaign that targeted their key personas at each stage of their buyer's journey, starting with a (top of the funnel stage) eBook that explored 10 NZ Holiday themes, aimed at selling the dream NZ Holiday. Leads were then directed to a 'Motorhome Selector' tool that moved them down to the middle of the funnel stage, all with the aim of getting qualified leads to book a motorhome holiday with Wilderness.
The campaign was highly successful, at just 6 weeks in, generating 43 new customers for Wilderness, at $4,000 a booking. Mary places the key to their success in defining clear personas, and addressing their pain points with engaging content that slowly moved them through the conversion funnel.
"Our philosophy has shifted from "write and hope" to purposely considering how to create engaging, value-adding content."
Feature film writer, Dianne Taylor gave us top tips for out-of-the-box thinking when it comes to creating engaging content, from her experience working in both advertising and screenwriting.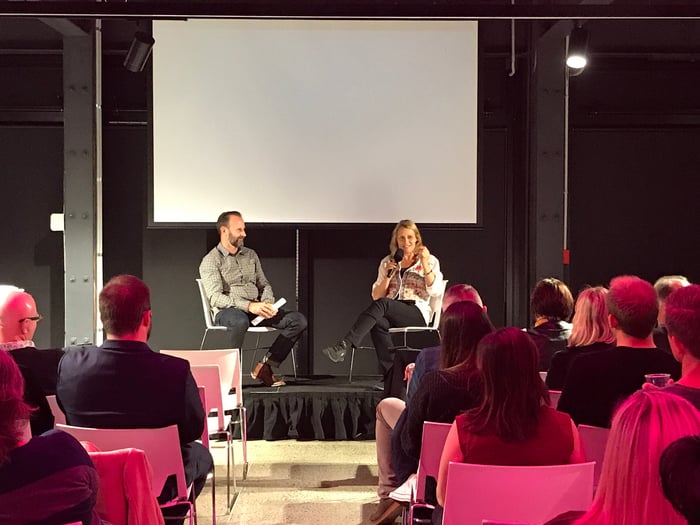 Dianne Taylor's key tips for creative content creation:
Think deeply about your audience as real people

Approach your communication as story-telling

Try not to close down meaning or the way your communication should be read– try to open it up so that it has more chance of resonating with your audience.

Think about touchpoints that are universal- deep psychological motivations for why people do what they do and want what they want.

Don't shut down possibilities in your brief – explore ways to work collaboratively with creatives to create authentic communication- don't draw a line between 'creatives' and 'suits'. Put your ego aside and explore, and don't be too quick to arrive at some sort of prescription.
To follow our insights on content marketing strategy, be sure to subscribe to the Engaging Partners Thoughts and Curation Blog.