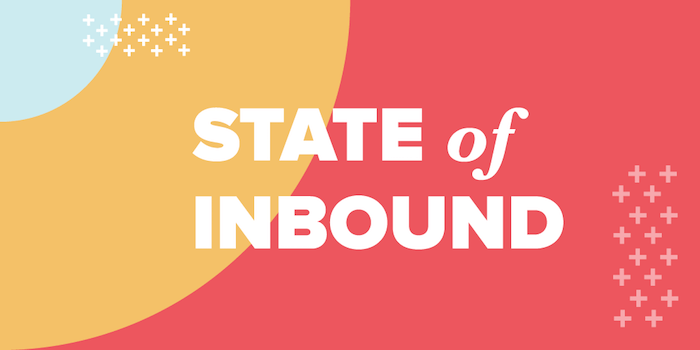 It's out again, your go-to marketing and sales report! The Hubspot State of Inbound 2017 is packed with useful insights into the ever-changing world of inbound marketing. State of Inbound 2017lets you easily digest the current challenges that marketers and sales reps are facing, as well as keeping you ahead of the coming trends and innovations that will ultimately shape the inbound marketing world.
So, without further ado, here are our five key takeaways from State of Inbound 2017 for you to consider, and include in your inbound marketing strategy.
On the way outbound?
The industry continues to shift, and confidence in inbound marketing continues to grow with 32% of marketers ranking more traditional outbound marketing, such as paid advertising, as their primary waste of time and resources. Whether this sentiment continues to grow remains to be seen, but it's a valuable insight into the minds of those in the engine room. Be sure to subscribe to our Thoughts and Curation Blog to keep up to date with the latest in trends such as this.
The rise of video content
We've already stressed the importance of video to your inbound marketing strategy and this trend is only going to grow, with 48% of those surveyed reporting they intend to complement their inbound marketing strategy with YouTube video content. Also, 46% indicated they would be experimenting with Facebook video in the coming year. With a clear intention of marketers to expand into this space and data showing videos potency for increasing ROI, you want to make sure your business is ready to do video marketing right.
Time bandits
A reported 57% of sales reps need to spend an hour a day completing data entry and manual tasks. This inefficiency highlights the importance of marketing automation. Add up the amount of time your sales team spent performing these tasks over the last year, and you would be kicking yourself at the time and energy that could've been spent elsewhere — selling, for example. By automating these more menial tasks such as response emails, sequencing, and meeting scheduling, your sales team can put their time and efforts towards those juicy sales conversations and convert those valuable leads.
Interested in learning more about Marketing automation? Get your free Marketing Automation assessment here!
Sales Enablement: Not just a buzzword
While we're talking about our tireless sales teams, alarmingly, only 22% of respondents believed their sales and marketing team worked closely together, which begs the question, what has been going on for the other 78%? This data again highlights sales enablement as crucial to successful inbound marketing. As we discussed in our March Blog, without the technology, processes, and more importantly, a strong reciprocal relationship between marketing and sales that empowers a business to convert leads, you're not going to get the most from your strategy. Read our 10 Key Takeaways from our AKL #KiwiHUG blog for more on trends in sales enablement.
Rise of the chatbots
Messaging apps and chatbots are on the rise and bring the potential to disrupt. Customers have become savvier over the years and want fast, efficient, personal interactions. These kinds of changes and demands give your business the opportunity to up its game, and when chatbots and messenger apps are endowed with AI learning, and a potential to cater exclusively to your personas, you want to be on the right side of this trend. Don't be left behind when the bots take over and become the norm, read our Chatterbot Blog and be ready to fold the benefits of this exciting new tech into your inbound marketing strategy.
Those are our five key industry takeaways from the State of Inbound 2017. Want to stay in the know?
Subscribe to our blog for the latest insights and trends in the ever-changing world of Inbound marketing!