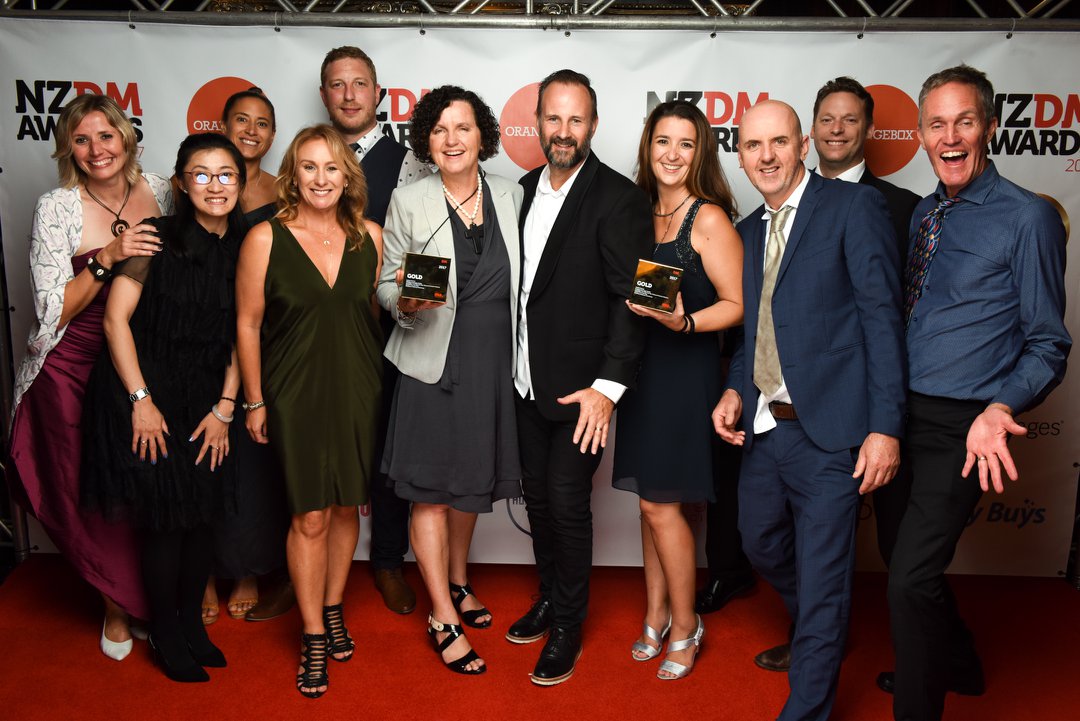 What a night! Engaging Partners (formerly DBF) demonstrated leadership in Inbound Marketing yet again with the success of our entries in the 2017 NZDM awards announced last night. Taking out 2 Golds, a Silver and 2 Bronze awards, for our work with FRAMECAD and Wilderness Motorhomes, we're proud to be recognised for not only getting results but for getting outstanding, award-winning results for our clients two years in a row. This latest success adds to our 2016-17 awards tally, where we picked up 4 Golds, 2 Silvers and a Bronze award with our work on Kiwi Wealth (formerly GMI).
Awards won:
Gold



Award: Industry
The Wilderness Way: Persona-led Content Marketing

Award: Channel
The Wilderness Way: Persona-led Content Marketing


Silver
Nexus Awards: Media – channel utilisation
The Wilderness Way: Persona-led Content Marketing


Bronze
Industry Sector Award: B2B
FRAMECAD Always-on Lead Generation

Nexus Entry: Channel utilisation
FRAMECAD Always-on Lead Generation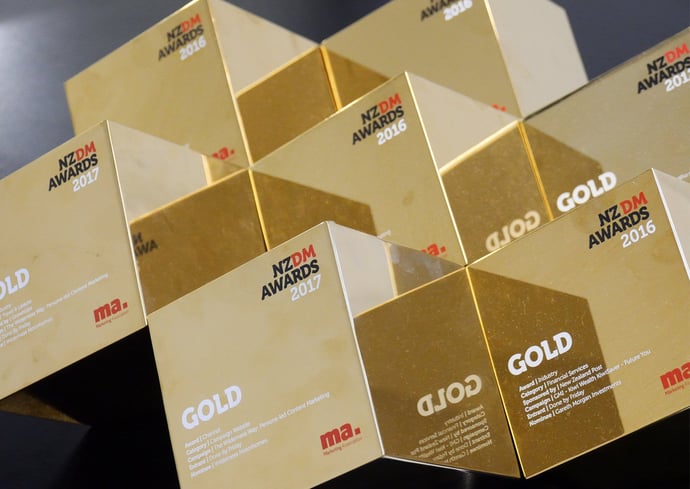 Our winning campaign with Wilderness


Reaching and connecting with the right customers in multiple international markets was becoming increasingly difficult - and expensive - for Wilderness.
With large corporate players eating up the lion's share of paid Google advertising and hiking up CPCs, Wilderness knew there had to be a better way to get cut through and reach the right customers. Taking the brave move of cutting Adwords spend entirely, they embarked on an organic, earned media journey with content marketing.
Together we developed a persona-led, cross-channel content marketing strategy that has turned heads in the industry and provides, for the first time, end-to-end measurable ROI.
Starting with a deep appreciation of ideal personas, the strategy allows the team to create truly compelling content. The content is distributed across different digital channels so it can be organically discovered by our personas. And a sophisticated email nurture programme, lets them 'raise their hand' for more - when they're ready.
With a winning strategy, came creative excellence and innovation. An 'always-on' programme of content is supported by an asset developed by the client and agency team in response to technical limitations with existing booking functionality. The 'Motorhome Selector' tool connects personas with the ideal vehicle for their NZ holiday.
Fast track a few months and the strategy is consistently exceeding targets and delivering a stream of highly qualified leads to the business. Recent CRM integration is now closing the loop on the strategy, and for the first time, Wilderness can see and measure their entire sales funnel from prospect to customer.
The results of the programme have far exceeded expectations delivering unprecedented leads and sales conversions.
Our winning campaign with FRAMECAD



FRAMECAD, a pioneering local manufacturing company, has been taking on the world with innovative construction technology solutions for 30 years. But with a traditional sales approach and long prospect-to-customer sales cycles open to competitor deal poaching, FRAMECAD realised they had to do more than rely on the skills of a distributed sales force to close deals.
FRAMECAD and Engaging Partners embarked on a new 'always-on' lead generation strategy that would transform how the company attracts new leads and converts them to sales qualified leads, complementing the existing sales ecosystem.
And this strategy, combined with the integration of the lead generation platform with the company's existing CRM, has enabled FRAMECAD to seamlessly manage content delivery across multiple digital channels, and deliver high quality leads to the sales team.
The programme connects and tracks persona interactions with content at every touchpoint - from content distribution channels (social posts and blog articles), lead capture and conversion channels (website CTAs and premium content landing pages), and a sophisticated series of nurture emails.
There were significant innovations along the journey. Persona insights related to the long sales cycle led to the creation of data-driven, 'smart stack' functionality - conceived between the agency and client to solve this challenge. And we were able to demonstrate that 'social sells', with social media driving a significant percentage of leads, and ultimately, sales.
This mostly earned media approach is, literally, 'always on' and continues to build trust with prospects and leads, gently encouraging them to offer more information about themselves and their construction projects, enabling the FRAMECAD sales team to only reach out to leads who've indicated they're 'sales ready'.
The results of the programme have been exceptional, with leads and conversions well above expected targets.
About the Awards


The NZ Direct Marketing Awards are the only New Zealand marketing awards that recognise clients, agencies, consultancies and suppliers who have exhibited excellence in insight-driven direct marketing projects and campaigns, connected with customers on an individual basis, and generated outstanding results.
The Nexus Awards recognise excellence in creating the foundations on which measurable campaigns are based: strategic vision, innovation, customer and market insight, response-driven marketing tools and techniques, plus products or services that make the use of interactive one-to-one communication quicker, easier, or more insightful.
In-line with international award shows, the Industry Sector Awards bring a whole new meaning to competition. Whether your campaign falls under automotive, retail or B2B you can be sure that you'll be judged alongside competitors in your industry sector. It's a win-win for all.
Engaging Partners is New Zealand's leading inbound marketing agency; in the top 10 HubSpot agencies in Australasia and a Diamond Certified HubSpot partner. Read more about our local and international accolades here...and if you want some awards-action for your next campaign... Let's talk!