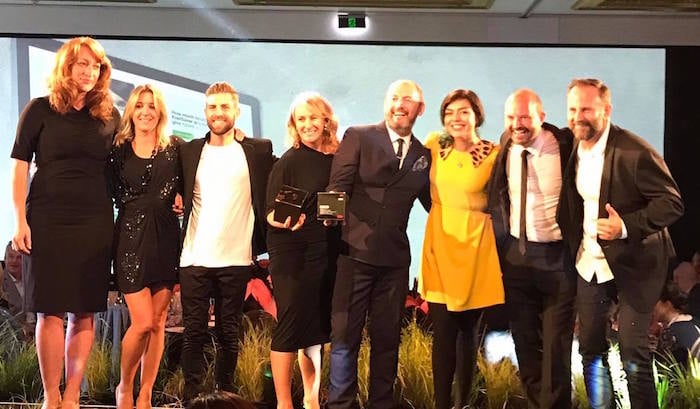 Done By Friday's impressive Inbound Marketing results for GMI were celebrated at last night's NZ Direct Marketing Awards 2016. Gaining four coveted gold awards, Done By Friday (DBF) took home a total of seven NZDM trophies, further cementing DBF's position as New Zealand's leading Inbound Marketing agency.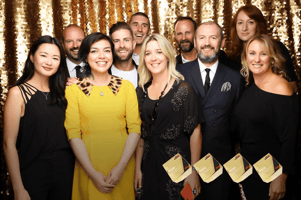 As the movement to use Inbound and content marketing continues to gain momentum, these awards are clear recognition that it gets results – and that DBF and Inbound Marketing are a winning combination.
The respected annual NZ Direct Marketing Awards recognise clients, agencies, consultancies and suppliers who have exhibited excellence in insight-driven direct marketing projects and campaigns, by connecting with customers on an individual basis and generating outstanding results.

Awards won
Gold
Channel Entry – CRM Multi-Channel
DBF created an "Always-On Inbound Marketing" programme for GMI, to attract and convert new leads for the business.
Industry Sector Award – Financial Services GMI - Kiwi Wealth Kiwi Saver – Future You
DBF and GMI turned what was traditionally a 'one hit wonder' KiwiSaver TV campaign into an 'Always On' programme of lead generation for the Kiwi Wealth Kiwi Saver scheme. The programme has driven bottom-line results never seen before in this industry.
Craft Entry – Excellence in Strategy
DBF used a smart inbound strategy to transform GMI's traditional marketing approach to an always on Inbound marketing one. The result was a truly omni-channel campaign that exceeded client goals by 1,154%.
Nexus Entry – CRM & Data Management
Recognised DBF's creation of an exceptional, integrated, Always On marketing programme that allows the business to acquire new customers, unlock dormant leads sitting within their legacy CRM system and have a single view of every prospect, lead and customer who engages with programme content.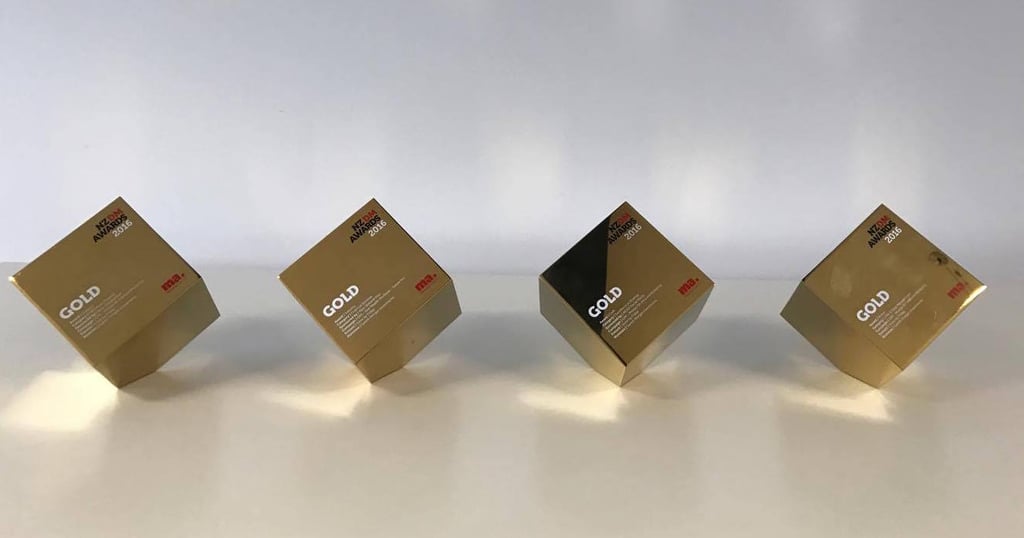 Silver
Nexus Entry – Media & Channel Utilisation
Recognised the extraordinary success of the GMI always on marketing platform is attributed to a combination of innovative approaches to both existing and emerging media, and using content interaction (behaviour) to drive a sophisticated lead nurture programme.
Nexus Entry – Strategic Vision
Recognised how GMI proceeded to embed enterprise-level cloud based marketing automation technology into their business, kicking off another journey – a journey of learning and discovery that saw the business move from legacy, technology silos to full CRM and marketing automation integration within 9 months of the first campaign going live.


Bronze
Industry Sector Award – Financial Services Campaign GMI - Private Portfolio Service – How to get the retirement lifestyle you really want.
Recognised GMI's inbound marketing programme, and how the results were so good that the sales team asked for promotion of the content to be paused so they could manage a back-log of leads.


DBF's winning campaign.
GMI needed a smart and effective way to get their Private Portfolio and KiwiSaver scheme messages to the right audience in order to produce quality leads. So, they went to DBF to help them develop an Inbound Marketing Strategy to reach and convert a bigger audience.
By working with DBF and using the power of sophisticated marketing automation technology (Hubspot), GMI was able to shift from a traditional marketing approach to an always-on Inbound Marketing one. The results were so spectacular that after just 3 months, all promotional activity for the campaign was paused due to the high influx of leads!
DBF's work with GMI also landed them the global HubSpot Growth Award.
DBF is New Zealand's leading inbound marketing agency; in the top 10 HubSpot agencies in Australasia and a Gold Certified HubSpot partner.
To find out more about inbound and digital marketing, subscribe to our blog to keep up to date with our upcoming events and blog articles.