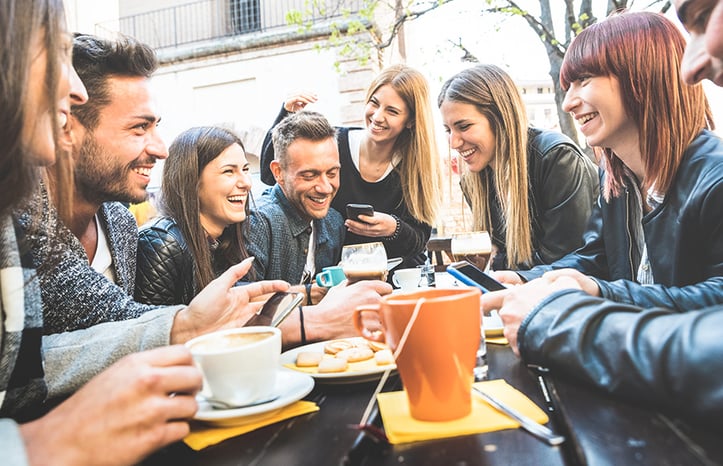 It's the final blog in our three-part series, and it's time to discuss strategy.
We've all heard the phrase 'Content is King' thrown around for years, but it's time to start acting like it. You wouldn't buy a new suit to throw it away, right? So why make valuable, personalised content and not use it correctly? In this final blog, we teach you how to deliver the goods via Chatbots, Webinars, and Re-marketing.
Delivering the goods
1. Chatbots
People expect an answer in 10 minutes or less—LiveChat is great if you have the resource to use it and if not, there are chatbots! With their help, you can now assist visitors to navigate through your website and prevent repeat questions to your Customer Service team.
2. Webinars
This method is still reliable but underutilized. A 2017 report by Animoto found that 64% of consumers follow through on a purchase after watching a branded video on Facebook. This also holds true for other forms of video content. People want help, so why not give them what they want, the way they want it?
3. Remarketing
The whole point of remarketing is to re-engage with previous visitors of your website and encourage them to come back. A staggering 90% of visitors leave websites without converting into customers—talk about missed opportunities.
As told by SEMrush, there are the five types of remarketing:
Standard Remarketing In AdWords, this feature enables you to show ads to past visitors on the Display Network as they browse other websites and apps.

Dynamic Remarketing This enables you to present ads on the Display Network to past visitors and show products they have already viewed during their previous visit.

Remarketing List for Search Ads (RLSA) This type of remarketing displays targeted ads when former visitors conduct a search. As opposed to banner or display ads, the user sees a text ad on the search engine.

Video Remarketing This one deals with when a visitor interacts with your video platforms. For instance, AdWords will allow you to show previous visitors ads when they are surfing YouTube or on Display Network videos and websites.

Email List Remarketing This is a very common form of remarketing. Known as customer match, you can simply load your email list into AdWords and show them ads based on previous behaviour on your website if they are signed into Google, Gmail, or YouTube.
These are just a few of the ways you can make the most of your content. To learn more and to stay on top of all the content marketing trends in 2019 and beyond, consider partnering with our team here at Engaging Partners.