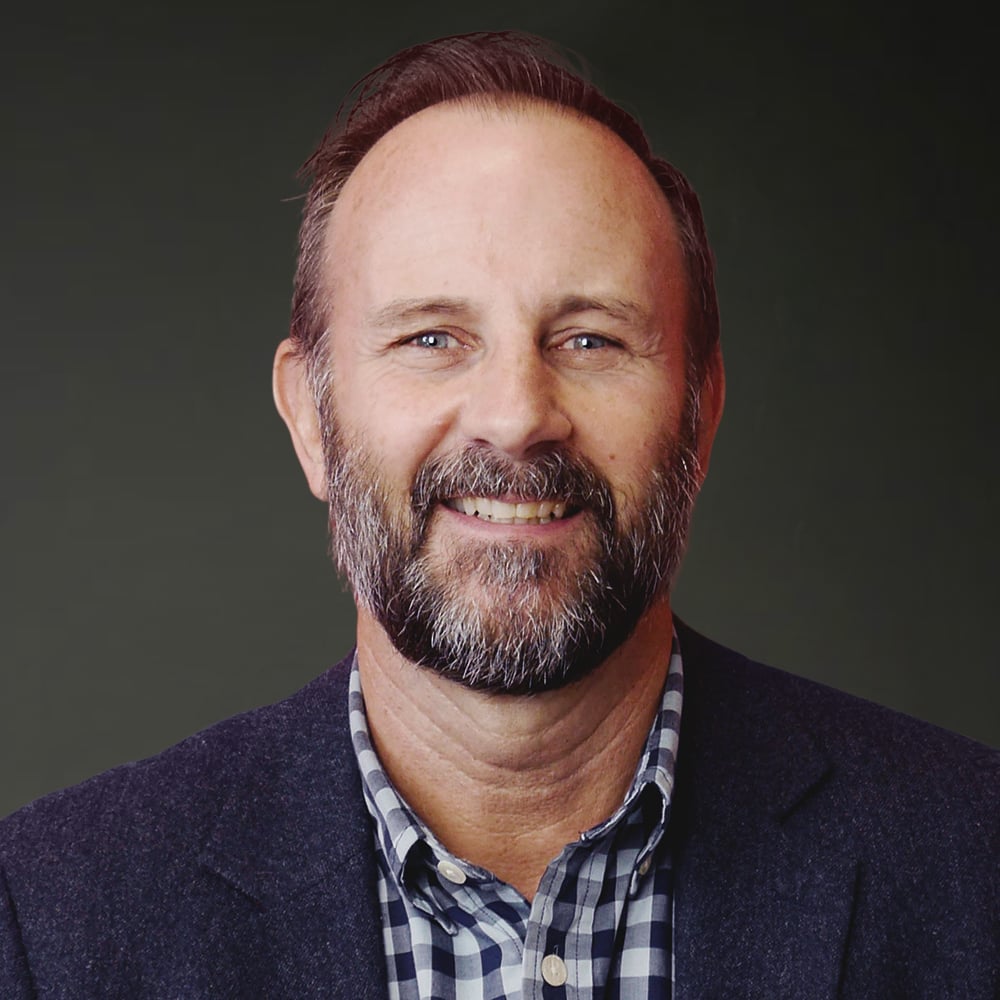 By Boyd Wason 17 Dec, 2019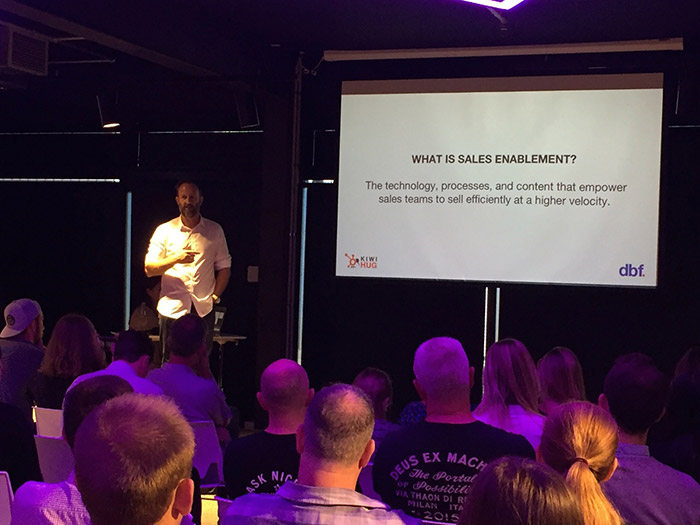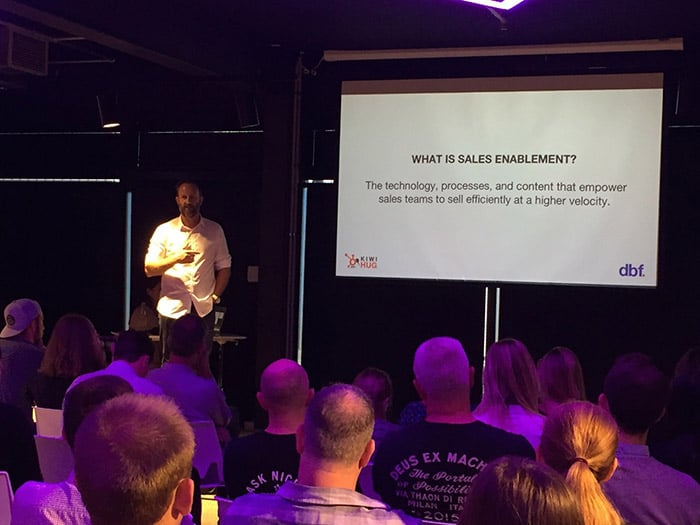 Early this month the Done by Friday team hosted another successful HubSpot User Group (HUG) event. What a turn out! The growing network of inbound marketers filled the Viaduct venue to discuss the hot topic of Sales Enablement.
You may have heard of it, you may have even used the term, but what is Sales Enablement? Today's businesses are competitive and customer expectations are at an all-time high – so what role does Sales Enablement play in marketing, in delivering leads, and ROI in today's businesses?
Experts Owen Scott from Concentrate, and Stuart Wilkinson from Rightway shared their expert knowledge at the event, addressing these questions and how to successfully implement sales enablement within your business. In this blog, we give some of the key out-takes from the latest #KiwiHUG.



So, let's talk about what Sales Enablement is…
Sales Enablement is the technology, processes, and content that empower sales teams to sell efficiently at a higher velocity. It means getting the right information into your sales team's hands, so they can have valuable conversations with the right leads, at the right time in the sales process.

Our top 10 key takeaways from the event:
How to implement Sales Enablement within your business – Owen Scott
1.) Continually review your marketing-qualified lead and sales-qualified lead definitions. These definitions evolve as lead volume and quality increases, and your understanding of the buyer persona deepens.
2.) Engage sales teams early in the lead engagement process, and involve sales in the inbound marketing conversation.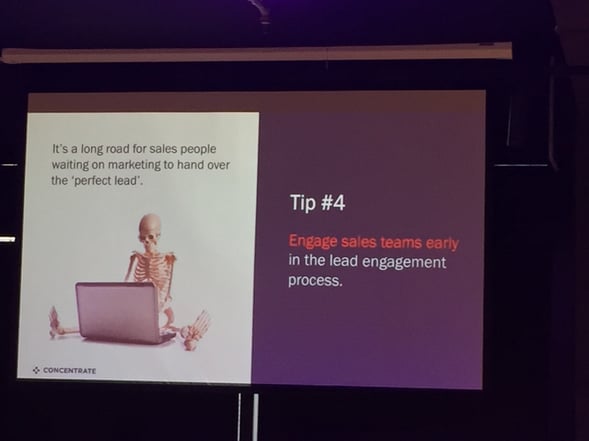 3.) Create a library of useful sales content for your sales team to use, e.g. case studies, pricing tools, product reviews, ROI calculators etc.
Collaboration between Marketing and Sales is crucial – Stuart Wilkinson
4.) Look at each part of the sales process and understand what content/ tool supports this stage.
5.) Understand the common sales objections at each stage.
6.) Get feedback from the sales team on the content the marketing team provides - are they actually using it?
Automate your basic sales activities – Boyd Wason
7.) Load standard documents in central and easily accessible files.
8.) Turn your most effective and repetitive sales emails into templates that you can personalise, optimise and share with your team.
9.) Join standard emails together as sequences.
10.) Use scheduling apps to cut down on time spent organising meetings.

Missed out on attending our event, or keen to come along to our next meetup? Subscribe to our blog, or pop over to LinkedIn and join our Kiwi HubSpot User Group to stay up to date.